Royal Enfield has announced the online sale of 15 limited edition units of the Royal Enfield Classic 500 Stealth Black that were part of National Security Guards' motorcycle expedition 'Fight Against Terror' ride in September 2017.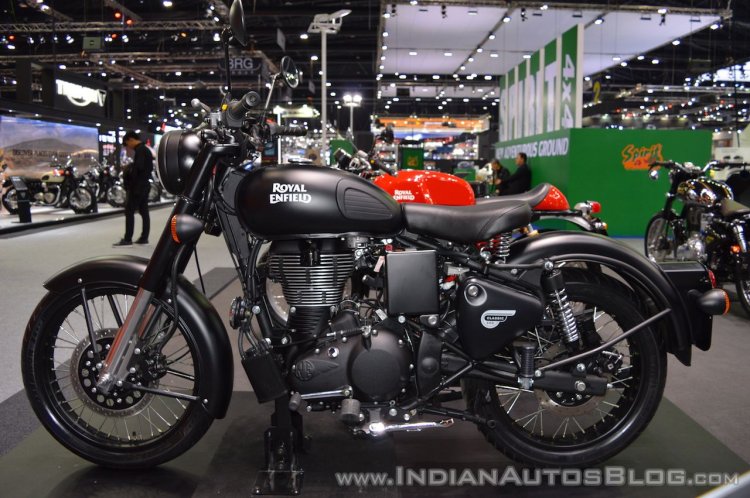 Called 'Tribute to the Bravehearts', the sale will go online on December 13, 2017, on www.royalenfield.com/bravehearts. Through the website, buyers can register their interest starting December 8th 2017. To be decorated with a unique NSG insignia, the motorcycles offer buyers an opportunity to own a part of history. The entire proceeds from the sale of these 15 motorcycles will go to Prerna, a not-for-profit initiative supported by NSG for differently abled children. Each motorcycle is priced at INR 1,90,000.
Also Read: Royal Enfield Classic 500 Stealth Black & Gunmetal Grey launched at 2017 Thai Motor Expo – Live
Royal Enfield launched the Stealth Black Classic 500 in September. The motorcycles were a part of NSG's 40-day expedition aimed at spreading awareness about fighting terrorism and serving the nation. Covering over 8000 km across the length and breadth of India on these motorcycles, 15 Braveheart Black Cat NSG Commandos spread the message of collective responsibility towards fighting terror among citizens. This expedition also commemorated the NSG's 33 years of service to the nation.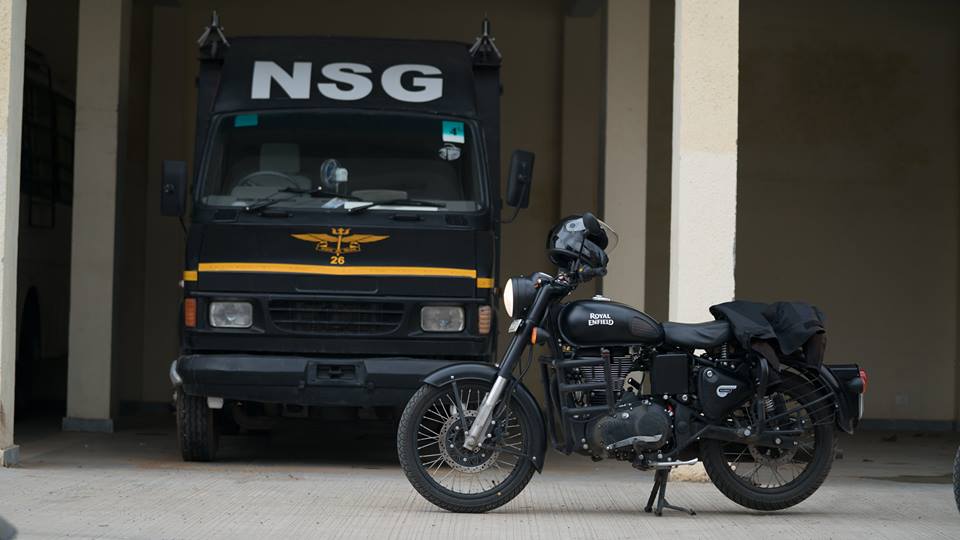 Flagged off on 7 September 2017 by Mr. Kiren Rijiju, Union Minister of State for Home Affairs of India, 15 Black Cat commandos of NSG rode across NSGs Kolkata, Mumbai, Gandhinagar, Hyderabad and Chennai bases and culminated their expedition on 16 October 2017 at the NSG headquarters in Manesar, Haryana, wherein they were felicitated by the Vice President of India - Shri Venkaiah Naidu.
Also Read: Royal Enfield Classic 500 Bobber & Royal Enfield Bullet 500 at 2017 Thai Motor Expo – Live
Post registration, users will be given a unique code which would be required to participate in the sale. On the sale day, users need to login to the website and make a payment of INR 15,000 to book their motorcycle of choice.