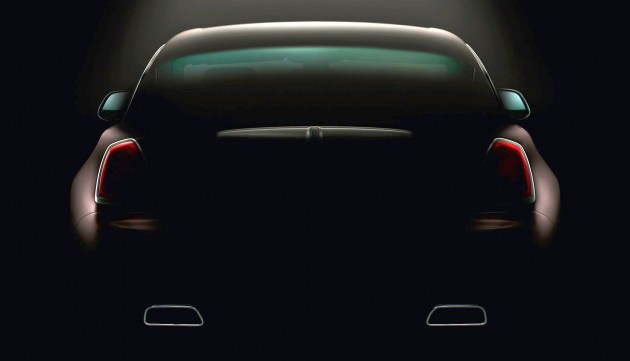 The Rolls Royce Wraith is the upcoming 'sporty luxury coupe' from the world's finest luxury brand. The Wraith is the first sign that the company's boardroom sentiment on forbidden shapes and concepts is changing. It will be a two-door coupe and it will be the most powerful Rolls Royce to have been made.
The Wraith has been teased by Rolls Royce several times over the past month, as it is scheduled to be unveiled at the Geneva Motor Show on the 5th of March.
So when would Rolls get their dynamic coupe to India?
On the sidelines of launching their new showroom in India (at Hyderabad), Paul Harris, regional director, Asia Pacific, Rolls-Royce Motor Cars said -
"A new model will be added this year and this will spur the interest among the prospective buyers. We operate in a niche area and therefore the number of new models and launches will be spaced".
The new model is indeed the Wraith and it is being said that the car would be brought to India as early as July this year, and that Rolls Royce would conduct a preview for a select group of audiences.
It is also being reported that the deliveries of the Wraith could commence in a later part of this year.
The Wraith should be powered by a 6.6-liter Twin Turbo V12 producing upwards of 600 bhp. This would ensure a 0-100km/h time of about 4.7 seconds as well.
Without a question of doubt, the Wraith would be appealing only to a select group of individuals (read HNI's - High Net worth Income) who not only have the money to spare, but also fully appreciate the car and the brand.
Apart from launching their third showroom in India yesterday, Rolls Royce will launch two more at Ahmedabad and Chandigarh in the coming months.
[Source - mydigitalfc.com]