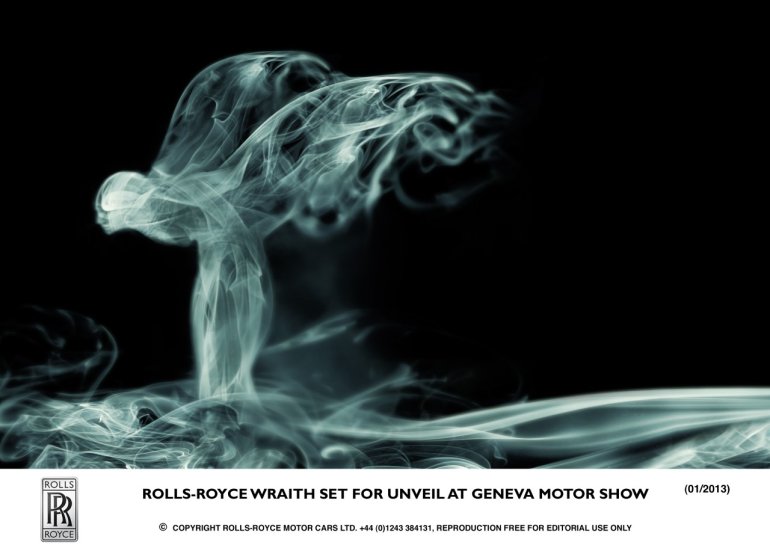 Rolls Royce Motor cars has teased its new car named Rolls Royce Wraith that is set to become the most powerful Roller ever. The company confirmed the model yesterday at the global dealer conference held in London.
The British marque that epitomizes luxury on wheels claims that the Wraith adopts a 'dramatic new shape'. The Goodwood based firm says that the Wraith will be the most dynamic and powerful Rolls Royce in its history.
The Wraith nameplate was first used in 1938. The teaser video on Roll Royce's official website shows a car with a long and elegantly swopping roof line and the quintessential Rolls Royce long nose which dons the Spirit of Ecstasy.
Mr. Torsten Müller-Ötvös, CEO of Rolls Royce Motor Cars said: "Rolls-Royce Wraith will draw superlatives when it is unveiled in Geneva. Expect the boldest design, the most dramatic performance and the most powerful Rolls-Royce that has ever played host to the famous Spirit of Ecstasy figurine. We will present a model whose starting point is luxury, refinement and exclusivity, traits that have made Rolls-Royce the world's pinnacle luxury good for the last 108 years."
The latest luxury barge from Rolls Royce seems to be the Ghost with a more dynamic look. The Wraith will be unveiled at Geneva Motor show on 5th of March and deliveries will begin in the last quarter of the year through its 100 dealer outlets globally.