At the 2013 Geneva Motor Show, Rolls Royce Motor Cars took the wraps off their most powerful and dynamic car ever made, the Rolls Royce Wraith. Apart from the show floor which had nearly a feet of dry ice resonating a 'spooky' feeling true to the car's name.
[Can't see the video above? Head over to YouTube]
Generally, when we get to see a really good promo for a new car, we also get to see a 'Behind the scenes' or a 'Making of' video that shows us how it was done. It's no different in the case of Rolls Royce.
[Can't see the video above? Head over to YouTube]
To start with, the film was made in a 'Top secret' location in Barcelona. No, Rolls are not willing to tell us where even though the car has been unveiled a long time ago. You can watch a camouflaged Wraith (clearly they were not taking any chances) being cleaned and polished so that the hand crafted yacht like woodwork remains consistent throughout.
A highly trained film crew were needed for this, obviously. However, to shoot a particular sequence, Rolls say it took 100 Nikon DSLRs, all arranged in a row with 35mm lenses. The footage captured by the 100 DSLRs were stitched to make 4 seconds of the video!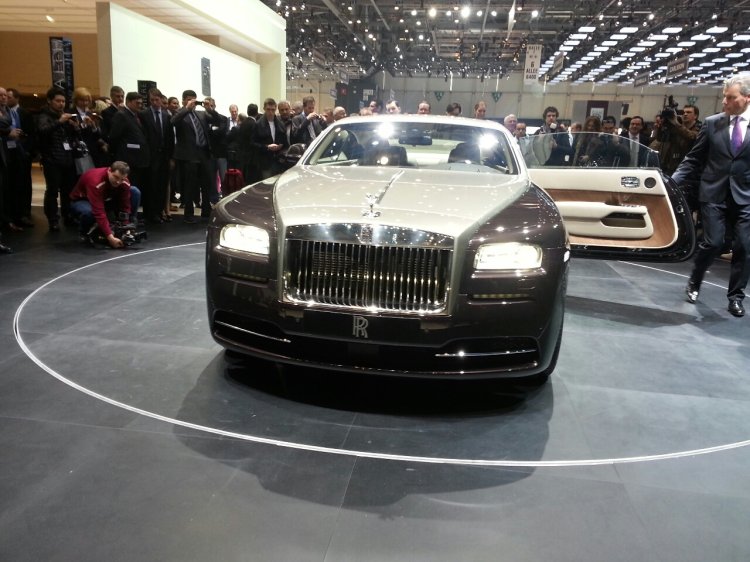 As a result, this was the largest array of a camera shot in Europe. And to make sure everything was connected, 1.5km of cables were used. It also took the crew over 10 hours to setup the equipment as there were 35 computers to be used.
In one scene, you can notice a man touching up the road with some black paint. Because, when you're shooting the most dynamic Roller ever made, everything has to be literally inch perfect. 
To check out our articles on the Wraith, click here.
And the world stood still!
[Source - CarBuzz.com]