The Rolls-Royce Celestial Phantom was updated with 446 diamonds for the Dubai Motor Show. The Celestial Phantom which is based on the long wheel base Phantom was first presented at the 2013 Frankfurt Motor Show.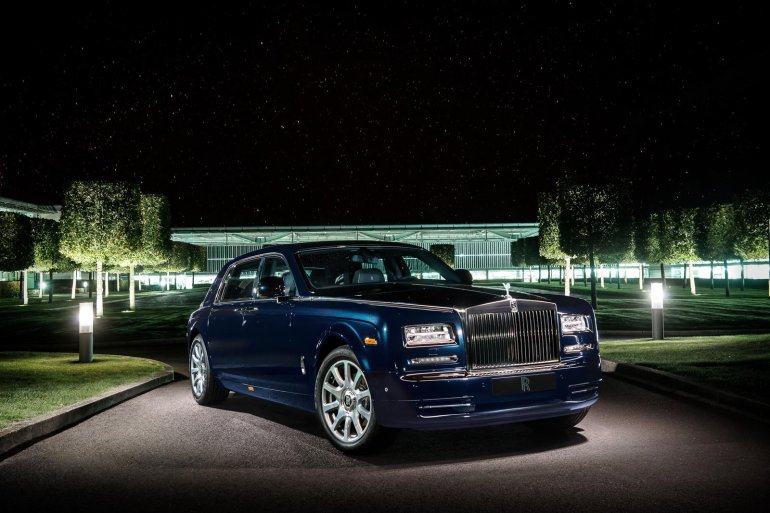 The Celestial Phantom is equipped with the new Starlight Headliner that features thousands of fibre optic lights hand-woven into it, representing the midnight sky of the 1 January 2003, the day the Phantom was delivered to its first owner.
For the Dubai Motor Show the luxury car was updated with 446 diamonds hand-set into the door-cappings, centre console lid and privacy divider.
The interiors are finished in a 'Dusk' hue leather whereas the exterior colour scheme is inspired by the  night sky – integrating glass particles into the paint for a sense of light and depth. Also designed for the special car are bespoke glassware and a picnic set.
More details are available on the press release below.
The Rolls-Royce Celestial Phantom - Image Gallery
The Rolls-Royce Celestial Phantom - Press Release
[Can't see the press release here? Head over to Scribd]