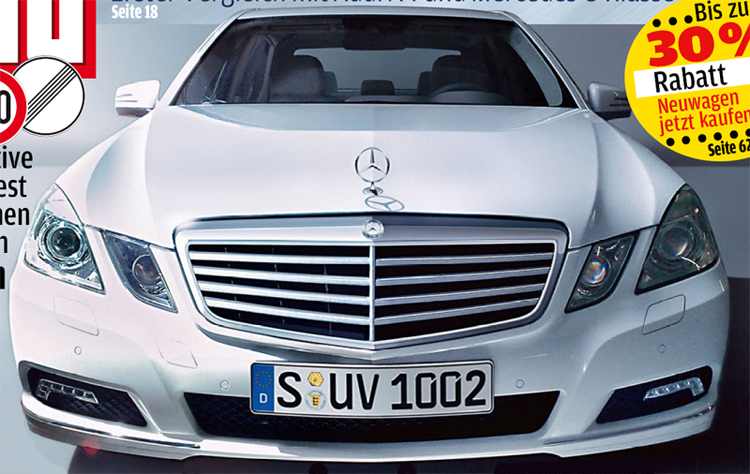 At last, hi-resolution images of the highly spoken about Mercedes is out. The next-gen E-Class will see the light of the day in the 2009 Frankfurt Auto show and will be on the market from 2010 onwards. The fresh design is to some extent inspired from the new C class and the S class. It will arrive as a chief competitor for the BMW 5-Series and the Audi A6.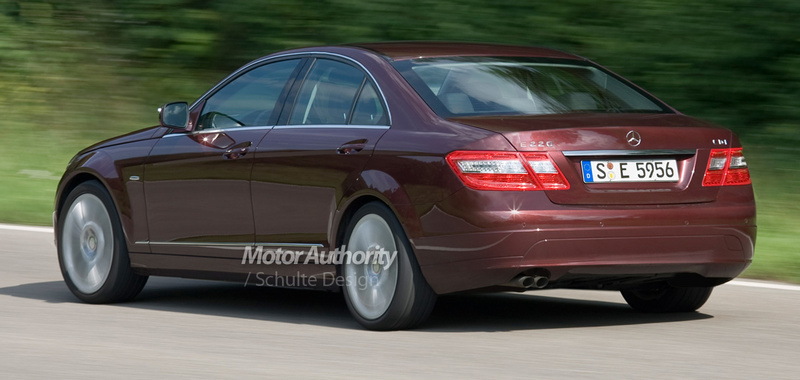 The Mercedes E class which was firstly launched some 3 decades ago has got a numerous amount of face lifts and the last model was unveiled in the year 2006. With respect to the size of the car, it will almost be equal to the presently available model. An important change is the head lights. No more round shaped. The cockpit will be much more roomier, with the electronics mostly borrowed from the S class, expect for some special gadgets which will be reserved for the S class alone to maintain its uniqueness.
As for the technical details of the 2010 Mercedes E63 AMG, will get an 6.3 litre V8 engine which would deliver 500 plus BHP.  The W212 will be electronically limited to 155 mph and will make the 0 to 60 mph sprint in 6.5 seconds, while the E63 would make 0 to 60 mph in 4.5 seconds. Mercedes will abandon SBC in favour of conventional brakes, although they will boast features such as wet-weather disc wiping and wheel-selective cornering brake control.
The AMG models might gets optional ceramic-composite discs. A major feature for the W212 will be driver assistance. It has got lane-departure warnings, an eye-movement monitor, traffic-sign identification, road-condition sensors, and stability control that accounts for crosswinds, camber changes, and tire wear.
By looking at the pictures and the specs i would definitely say that this step from Mercedes would make them possibly the leaders of this segment.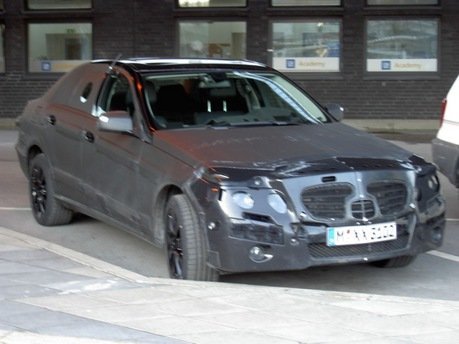 Source: Benzinsider