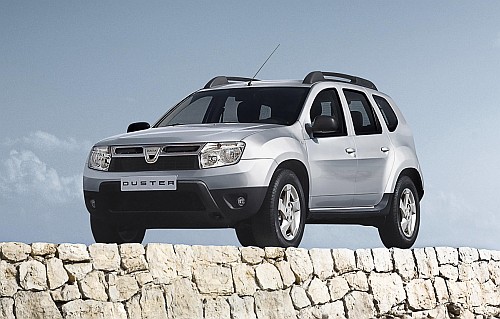 Renault India has aggressive plans to launch five new models in India within the net five years, in a step-by-step and phased manner, reports Autocar India. The company does not plan to do the expansion the VW way, which did it with a big bucks investment, but rather in a slow and steady manner.
The company now after parting ways with M&M, faces the daunting task of setting up its own dealer network for its soon to be launched products, since it currently does not have a single dealer in the whole country. The company plans to have a network of 70 dealers in the country by 2013-2014.
The first Renault model in India, will be the Fluence saloon, which is expected to be launched sometime around mid-2011. The Koleos SUV will follow it up six months later. Both the Fluence and the Koleos will be assembled at Renault-Nissan's Oragadam plant, on the outskirts of Chennai from Completely Knocked Down (CKD) kits.
The Fluence saloon is expected to be priced at around 12-14 lakh and the Koleos SUV will retail for around 16-18lakh.
Renault also has plans to launch the Dacia Duster, the SUV based on the Logan platform. The Dacia Duster could be powered by the 1.5 dCi diesel engine, which also powers the Logan. The Dacia Duster looks good in comparison to the dull and boring Logan and if competitively priced around the 7-8 lakh price range, it could prove to be quite successful for Renault.
Renault also has plans to develop a small hatchback based on the V-Platform, which also underpins the Nissan Micra. This could be one of the better looking hatchbacks in the Indian market, but it will be launched in India only sometime around late 2012.
Also, sources within Renault have hinted that the present generation Clio could be launched in India, once it is phased out in Europe. The tooling for the present generation Clio could be shipped in to India, and this would result in huge savings for Renault India. This will enable Renault to price the Clio competitively in the Indian market and will offer Indian customers a big hatchback at a bargain price, just like the Ford Figo, which is the phased out European Fiesta hatchback.
But, would Renault want to take the risk of launching a discontinued model in India after the Logan debacle is another big question.
Source - Autocar India