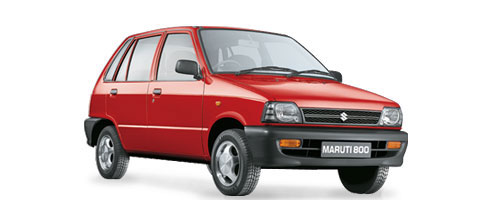 Maruti Suzuki will discontinue sales of Maruti 800 and Omni mini-van, in 11 major cities from 2010, due to stricter emission norms - Bharat Stage IV, takes effect next year.
"We will not be selling the M800 and Omni vans in the 11 major cities where BSIV norms set in from next year. However, this in no way means that we will discontinue or phase out the models, as these would continue to be sold in other cities and towns where BSIII norms would be applicable," Maruti Chairman, RC Bhargava said.
Delhi, Mumbai, Kolkata, Chennai, Bangalore, Hyderabad, Pune, Kanpur, Ahmedabad, Surat and Agra will be the first lot of cities where BS IV will be implemented in 2010. Other cities which will initially come under BSIII norms, are likely to follow suit. Once BS IV norms are enforced in majority of the cities, by around 2015-16, the two models would finally be phased-out.
Engine Modernization ruled out
When asked about an engine makeover for the cars, Mr Bhargava said,
"We are not looking at this option. To continue the models in BS IV cities, we have to not only make changes to the engine but also take care of other issues. We do not want to do this. Anyway, they are old cars"
M800 since its debut in 1983 has sold over 27 lakh units, and still succeeds to average out 4000-5000 units every month. In the wake of the Tata Nano, Maruti Suzuki is said to be working on a small car in a similar platform, but no official conformation has been made.
Source: Economic Times