VW's has spoken about the Caddy in India before but that might not be the MPV for the Innova segment. What alternatively could happen is an all-new MPV that suits our market better in all respects. Here are a few ways to make a hit MPV for India -
1) Make the MPV imposing. The Tavera and Xylo aren't exactly lookers. The Innova despite its facelift recently, is a familiar design and doesn't drop jaws. I remember everyone was speaking about the Polo's build quality and looks when it came out last year. There must be something about the product (apart from its price tag) that people must speak about at colleges, pubs, buses and trains.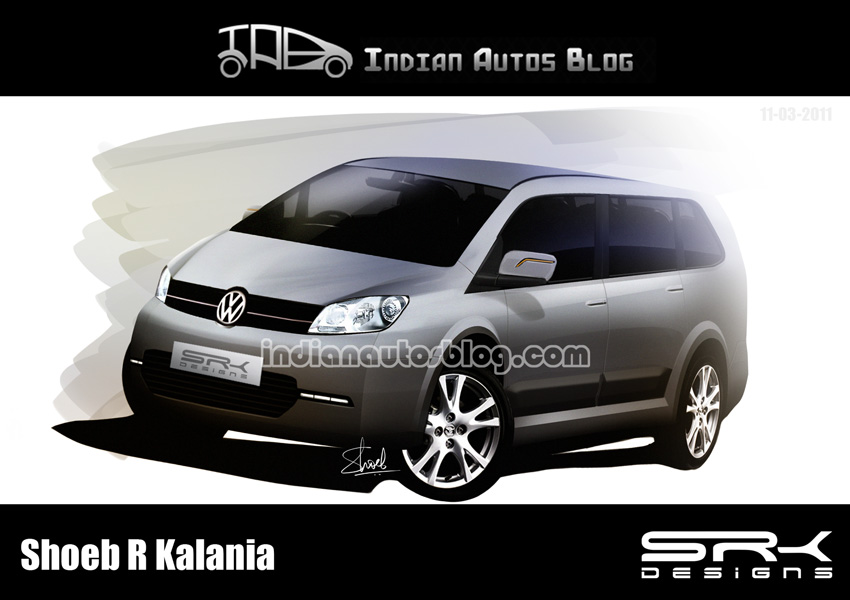 2) Keep the prices in check. There's no way India is going to pay 17 lakh rupees for a MPV even if it has 4WD, rain sensing wipers, cruise control and well executed interiors. Yes, we're talking about the Aria here. Keep the price hovering between 11 and 13 lakh rupees and you have a good chance of finding your buyers.
3) Offer a taxicab variant - It's a no brainer. The taxicab market variant should have a good share of differences compared to the family man's van. It must have black bumpers, non-metallic paint, different wheel caps and badges. It's good business, improves brand visibility and it takes one airport drop to turn the confused passenger into a lifetime VW customer.
4) Offer two engines - You can develop two diesel engines. The first one is a high-torque, spirited motor while the second puts fuel economy in front of other priorities. This strategy wouldn't make sense if the production cost between the two isn't significant. The low-power engine could be offered to the cheaper taxi market while the highly refined CRDI can go on the upmarket editions.
5) Offer plenty of features - CD/MP3 player remote, Bluetooth connectivity, chilled storage compartment, steering-mounted audio controls and flexible seating arrangement are some important features for the long distance customer.
6) Try some aggressive marketing - Everyone knows the Innova enjoyed monopoly till the Xylo came along. Even today the MPV market is a no-competition zone. The Innova outperforms the competition. The consumers know this. So how do you show the consumer the challenging product is here? Do comparative marketing. Try a thing or two with the ads like taking a poke at the Innova.
Apart from these, what do you think VW should do to make its MPV appealing to India?