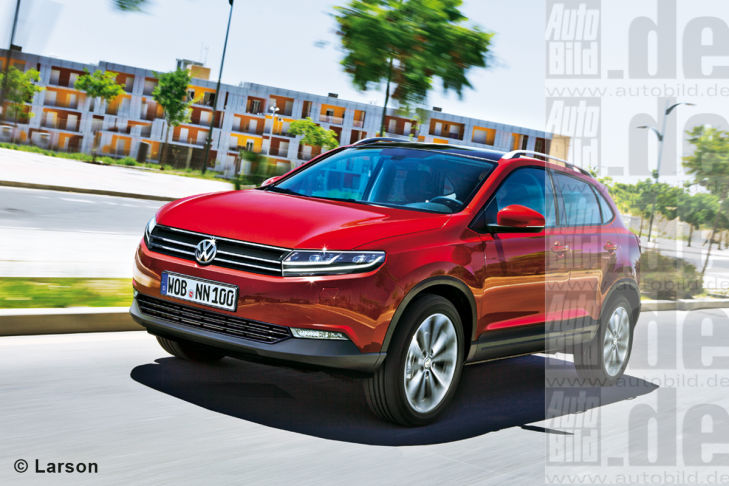 German publication AutoBild has posted on its website an artist rendering of a sharp Volkswagen Polo-based crossover that's heading to the market in 2016.
Based on the MQB Platform, a rendering was presented a few weeks ago of the car in question by Automobile Magazine France, another popular European publication.
However today AutoBild has written that Volkswagen lost time in developing a new crossover as the project was the main focus of the now-defunct VW-Suzuki tie-up. A car allegedly christened Rocktan was on the decision table as the joint venture fell apart.
Volkswagen is now gambling all by itself to make it to a respectible position in the fastest growing segment - the crossover segment. The Polo-based SUV, in its nascent stages of development, is reported to look aggressive, sport all wheel drive technology, a rough road package and a dual clutch transmission. Of course we can expect VW to equip the base variants with 2WD and a 5-speed manual transmission, useful if the brand wants to make inroads in India.
Four petrol and three diesel engines are currently under review for deployment on the Polo crossover. The petrols will generate between 100-150hp and the diesels will develop 95-150hp.
The Polo crossover will be available by 2016 for a sum of 20,000 euros (14 lakh rupees). Volkswagen has to do a strip-down exercise and localize this car intensely to price it as an alternative to the Renault Duster or Ford EcoSport.
[Source - AutoBild.de]