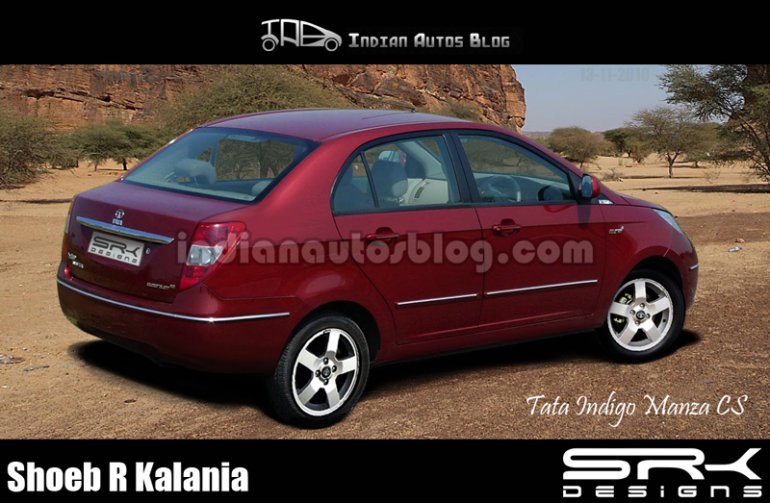 We were the first to report on the possibility of the Indigo Manza CS that will tuck in under the 4 meter length barrier and sit between the Vista and Manza.
The sub 4-meter Indigo could be a developement encouraged by the success of the original Indigo CS which is pure value for money. The current Indigo CS has rough edges, a slightly unrefined motor and outdated interiors.
Now that Tata Motors can utilze the 1.3-liter Mult-jet motor (labelled as Quadrajet in Tata's case) and the next generation Indica/Indigo platform, it will make a cracker of a deal if it introduces the lower excise Indigo. Much of the Tata vehicles sold in India come with the diesel heart.
Customers have preferred the diesel Indica/Indigo over the petrol model and this trend is expected to continue on the Manza CS as well. Tata could use the Vista's 1.2-liter SAFIRE engine with a higher state of tune for the petrol-loving customer.
The interiors will largely be the same and comfort will not be sacrificed due to the car's shorter overall length, thanks to the unaltered wheelbase. The rear overhang will be trimmed to bring the Indigo to a sub 4-meter overall length and the only trade-off in this process is the boot volume.
Image Courtesy - www.team-bhp.com