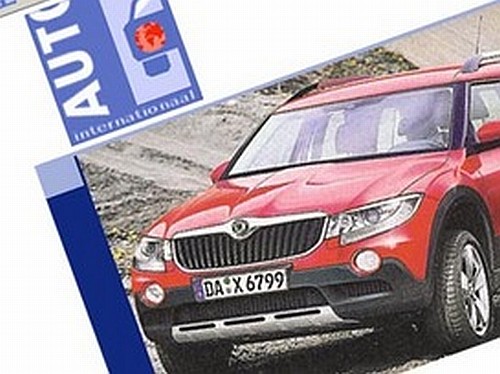 Skoda is contemplating development of an SUV bigger than its Yeti. Skoda plans to use the Volkswagen Group's B6 (PQ35) platform which underpins the Volkswagen Tiguan and which will also form the basis for the future Audi Q3 mini-SUV for this vehicle. The Skoda SUV will be developed as a rival to the seven-seater Mitsubishi Outlander and will be christened the Skoda Bigfoot.
The Skoda Bigfoot will be a seven-seater SUV similar in size to the Volkswagen Tiguan. It will have aggressive and muscular design cues and styling elements in order to make it look like a purposeful SUV. It will also be equipped with a range of powerful diesel and petrol engine options from the VW group's engine portfolio and will be offered standard with Skoda's 4 Motion 4-wheel drive system.
The Skoda Bigfoot is expected to be launched sometime in 2013 and it could make its way to India soon after that considering its younger brother, the Skoda Yeti is to be launched in India by the end of this year. If Skoda decides to launch the Bigfoot in India, it will have to price it around the 20-lakh mark in order to find Big takers for its Bigfoot SUV.
Source - Pro Motor