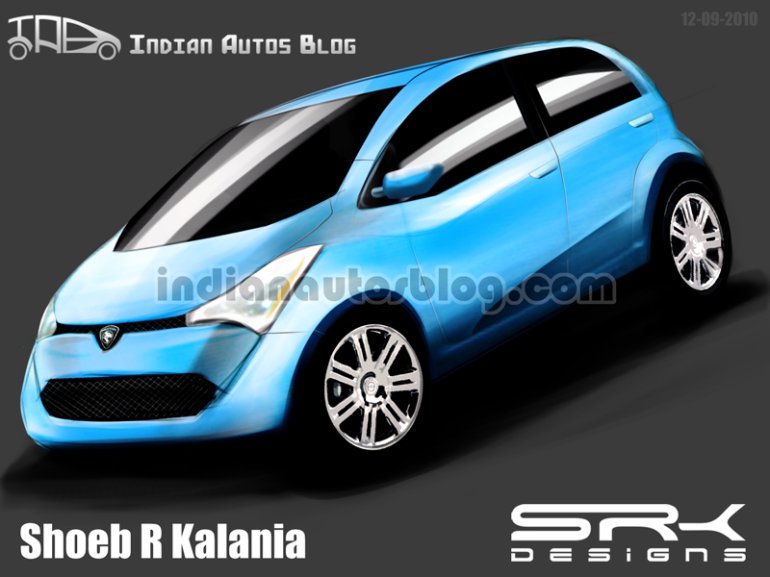 Our in-house photoshop man Shoeb R Kalania used leaked drawings and pictures of the concept car to cook up an image of the Proton EMAS when it rolls out of a production line here in India and abroad.
The EMAS should be a sub 4-meter hatch. It will have 5 doors and possibly a 1.2-liter engine making around 75bhp. Proton held talks with a few companies here in India and should take a call on its Indian partner in the near future.
Proton will eye the 4-5 lakh rupee price bracket with this hatchback when it comes here by 2012. They have also designed other powertrains for this vehicle, but the sensible option in India will be diesel and petrol.
Will Proton do a Maruti/Tata/Volkswagen by a slapping a boot on it?