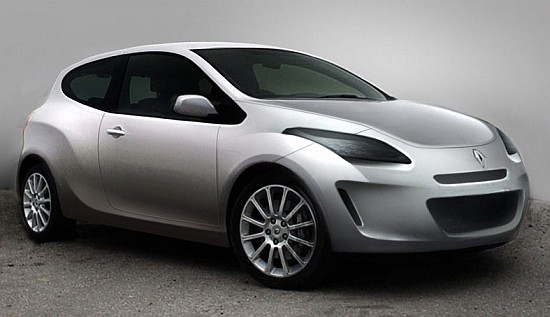 The next Renault Clio could also come in 3-door form. Expect fuel-efficient engines
We've shown you Clio renderings and Clio clay models in the past. The Renault Clio we're referring to here is the one that'll be manufactured in Renault-Nissan's Oragadam facility in Chennai using Nissan's V-Platform in the next few years.
At this point we can only talk about the car's looks as no details on powertrains have surfaced. We can speculate the possibility of the same 1.2-liter 3-cylinder engine from the Nissan Micra under the Clio's bonnet. We can also speculate that it will be slightly smaller than the Micra.
Renault's "small entry level car" is expected to bring volumes to the company. Renault will sell the Clio through its own distribution network. It will also price the car competitively. It will also come with dedicated doors for rear passengers.