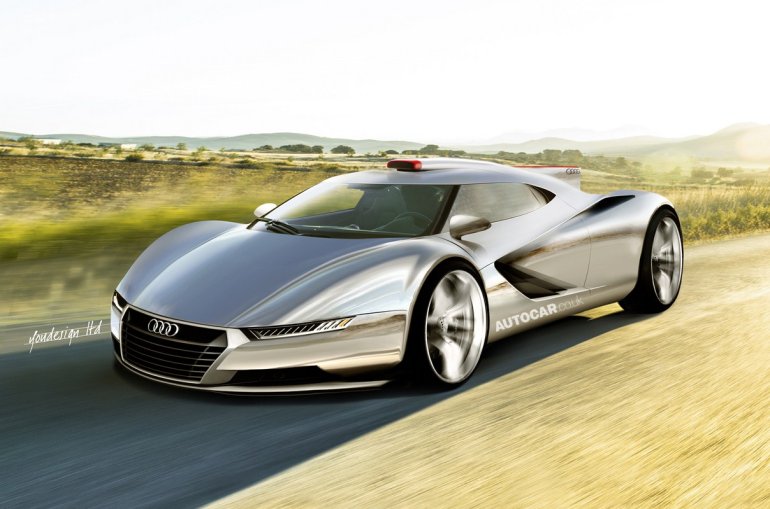 Audi's recent successes in the grueling 24 hours of Le Mans has given the Ingolstadt based manufacturer an idea of building a road going diesel hybrid hypercar.
The hypercar will be a close interpretation of the race winning Audi R18. The halo car will be attempting bridge the gap between a road car and a competition spec car.
Autocar.co.uk reports the the diesel hybrid powertrain to be used in the R10 would be generating in the excess of 600 bhp. Reportedly, the pumped up version of the group's famous 3.0 litre TDI V6 engine would drive the rear wheels. The estimated power rating of the is 420 bhp or there about.
The front wheels will be turned by a pair of brushless electric motors mounted in the front axles taking the combined power output over 600 bhp. The configuration is similar to that of the Porsche 918 Spyder. The car would get a dual clutch transmission and torque vectoring Quattro system.
The hypercar would get a carbon fiber chassis and the styling will borrow many cues from Audi's Le Mans warrior, the Audi R18. The car is reportedly in the product evaluation stage.
Wolfgang Dürheimer, head of R&D said: "We run product evaluation on different ideas, looking at market positioning, brand image, development cost and time to market. Once this is done we will have a clear decision on what happens next. I would expect an update at the Frankfurt motor show."
Audi is expected to showcase a concept at the Frankfurt Motor Show that would preview the Audi R10 hypercar.
[Source: Autocar.co.uk]