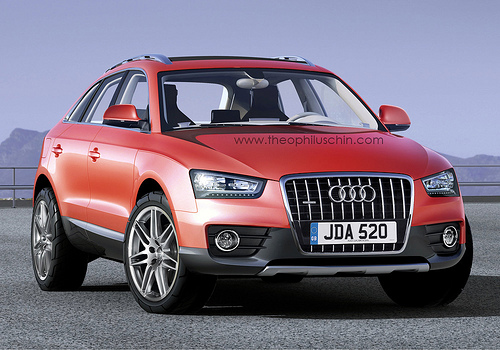 The Audi Q3 crossover is quoted by Audi as "A coupé-like five-door SUV with seat positions, wheel size, and ground clearance characteristic of a typical SUV". Here are a few renderings to give you a taste of what they are talking about, and what one can expect at Audi's stands in the 2009 Barcelona Motor Show.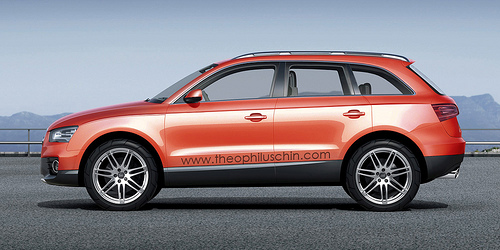 The Barcelona Motor Show will be held from May 9-17. Audi had earlier confirmed that the Q3 will be built at its Spanish production facility in Martorell.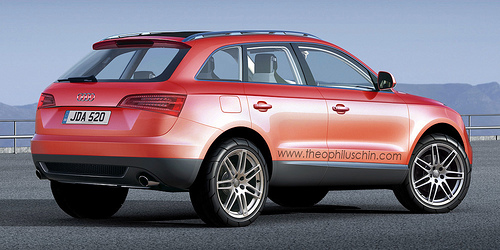 The Q3 is said to borrow a huge chunk of design cues from the 2007's Cross Coupe Quattro Concept. The video below shows how the Q3 shaped up from the Cross Coupe Quattro Concept.
Renderings by - Theophilus Chin