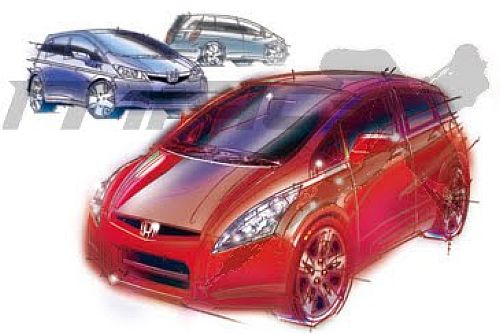 By Kaustubh Shinde
The Honda Jazz (a.k.a Fit) is one hatch back that has some awesome amount of space in it. The one complaint that we have in the current model is that the 1.2L engine feels heavily strained when trying to lug that huge body around.
Note that Honda sells the Jazz/Fit with larger engines overseas. The above sentence holds good only for India.
It seems that Honda has finally turned the hearing ear to us. The new Jazz will get a proper 1.5L engine with an electric motor assisting it alongside. A full-electric version of the Fit called the Fit EV is also in the works.
Honda could use the same technique on the other variants. The 1.2-liter engine could work in tandem with the electric motor and make the Jazz more fun to drive. Honda is also working on a tiny diesel engine for its compact hatchbacks and sedans.
Design wise, the car improved on the current looks and not going in for a complete overhaul. It is expected to have a new silver taillights and a new grille treatment as well. Over its lifecycle, the Jazz/Fit has certainly come of age and among the current crop of small cars, it looks unique. The current generation model has received a majestic front end and a mild makeover which expected in India in 2011.
With these interesting additions, and perhaps a diesel engine, Honda can position the Jazz in the future for buyers upgrading from Brio.
Source - woodyscarsite.com