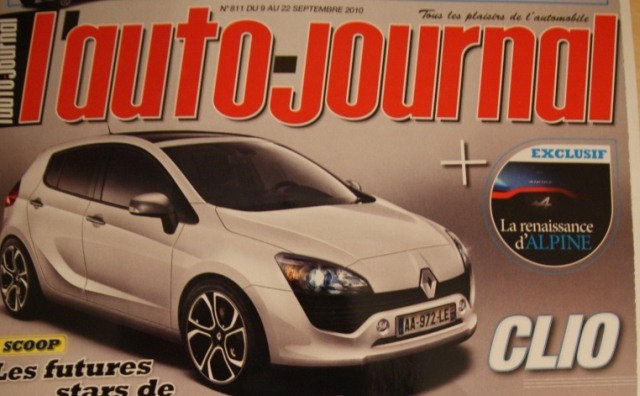 So, we've learnt from media reports about Renault's next generation Clio using the V-Platform (from the Nissan Micra) and Renault's V-Platform hatchback is also expected to look stylish and different compared to Micra.
We've also seen spyshots of the clay model of the 2012 Clio and thought it was indeed stylish, before we looked at auto journal's rendering of this car. We think it's extremely good, in fact splendid. The only thing bothering us is will the actual car turns out to look this way?
The 2012 Clio is expected with the same 1.2-liter petrol engine that's moving the Micra. Motive force will also come from more powerful petrol engines, which might not make it to cars on showroom floors here in India. The 1.5 dCi diesel engine should be present and so would electric powertrains (knowing Renault's friendly attitude towards electric cars) in the future.