While India waits for news on the CKD/SKD operation of the Teana facelift, blogs overseas have begun speculating on the next generation model. The new Teana (J32) is based on the D Platform (shifted base from the previous model) and was launched in 2009.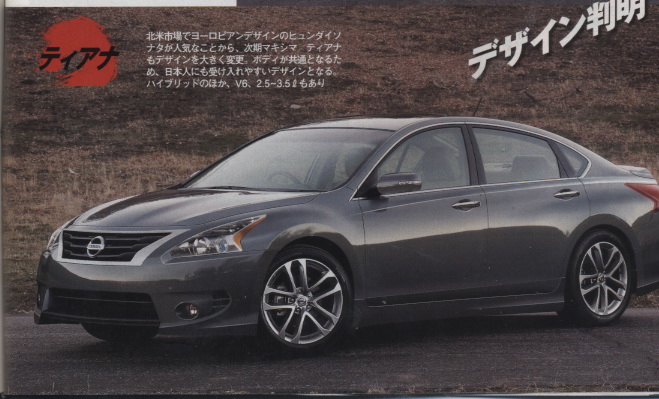 There is no chance of the next generation model appearing before late 2014 or early 2015. But that won't stop Nissan and Teana aficionados from speculating and launching renderings into the internet.
Sooner or later, Nissan will begin local assembly of the cosmetically revamped Teana at Oragadam, Chennai. The rendering of the next generation Teana seen here is heavily inspired by the 370Z. Even if Nissan is working on the next generation model in Japan, it will be at the drawing board level.
Source - JokeForBlog.blogspot.com