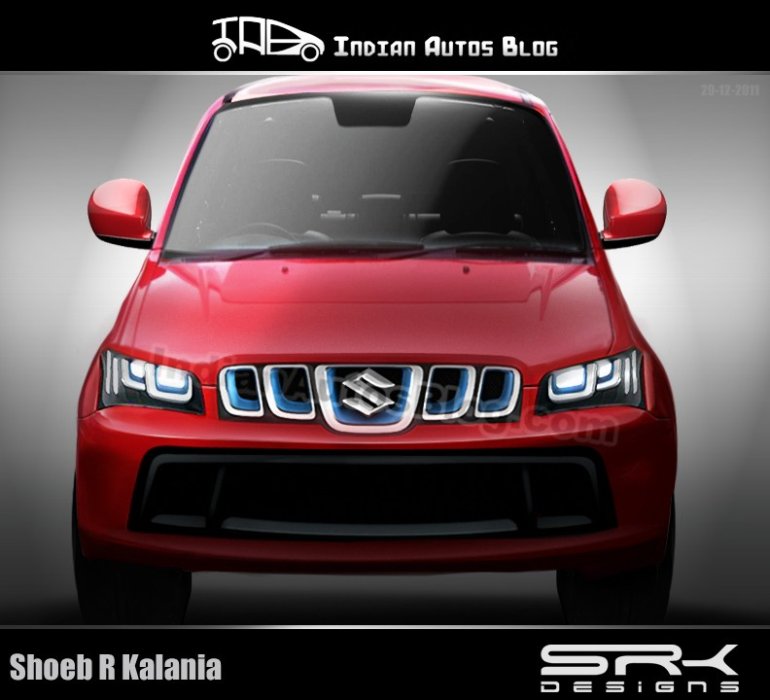 Maruti will lift the curtains on the mini SUV concept at the Auto Expo next week. We already sensed that the concept was a close relative to the Jimny/Gypsy due to the familiar grille and the aging current generation model calling out for help.
Moreover Suzuki is unlikely to design a SUV to compete with the Scorpio, Safari or XUV500 as its strength lies in the compact car space. Though the Gypsy has left showrooms to serve the security forces, the direct descendent Jimny is alive and kicking in other markets.
Shoeb R Kalania used the trimmed teaser images to capture the essence of the concept and rendered his version sporting thin A-Pillars, narrow front-end, fat tires, large wing mirrors and a black interior. His argument that beige interiors can get soiled during off-road adventures is valid!
The Jimny/Gypsy is a low-priced off roader Maruti has neglected. On seeing the competition enter this segment, Maruti has finally woken up. The Auto Expo concept may turn things around for the good old Gypsy that is set for a comeback before the beginning of 2014.