The Audi A3 sedan will be one of the most lethal weapons in Audi India's armory for obvious reasons. The A3 would be the most affordable Audi one can buy in India.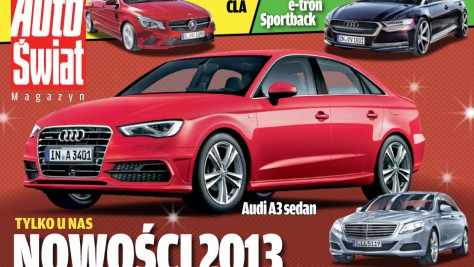 The sedan which is still under the works is expected to enter India sometime next year to lock horns with the recently unveiled Mercedes CLA Class and the BMW 1 Series, announced for the Indian market in 2013.
Audi India CEO Mr. Michael Perschke believes that Indian market is not mature enough to embrace a premium luxury hatchback and hence the Audi A3 hatchback would not make in to our shores. However, the A3 sedan does not have any reservations on it.
The Audi A3 sedan, at 4.4 m long, is a little shorter than the Audi A4 which measures 4.76m. The A3 sedan concept was showcased at the 2011 Geneva Motor Show and subsequently a version was brought down to the 2012 Delhi Auto Expo. The production version which is expected to carry forward most of the design features of the concept could take the stage at this year's Geneva Motor Show.
Here is the rendering of the Audi A3 sedan created by Auto-Swiat.pl. The Audi A3 sedan adopts the face of its hatchback sibling and looks like a baby Audi A4.
Given that the competition in the luxury segment is fierce, Audi India could be relying on the A3 sedan to play the numbers game.
[Source: Auto-swiat.pl]