As we draw closer to its launch, the 2012 BMW 3 Series has been rendered again. After the launch of the Corporate Edition models, sales of the 3 Series picked up in India. What is interesting is despite being the cheapest model in the Indian portfolio, the more expensive 5 Series outsells the 3 Series by some margin. In January, the 5 outsold the 3er by almost 2:1 ratio.
To make the 3 Series a grand and desirable upgrade, BMW will try it best to impress with the next generation model expected to reach India in 2012. Styling idioms from the new 7 Series and 5 Series models are a sure-shot feature on the new 3er.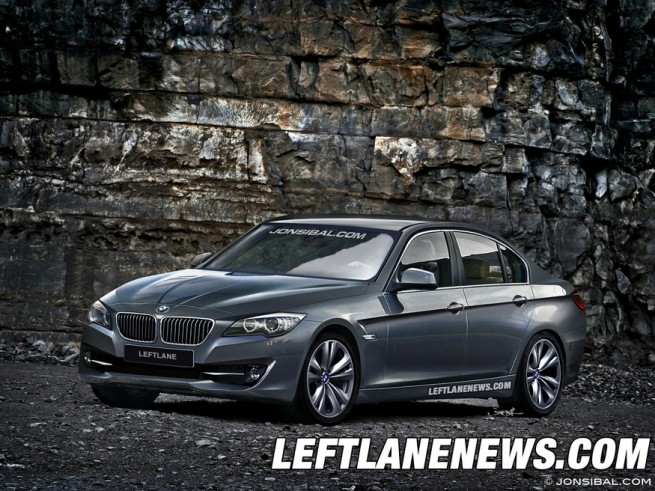 As usual, the new 3er will be assembled in Chennai. Going by reports in the international media, the F30 3 Series is expected to bow in with marginally longer and wider than the current model at Frankfurt in September. Interior space will be improved, the rear especially will benefit, thanks to the stretched wheelbase.
Like the existing model, the front suspension will be a double-joint spring-strut (MacPherson strut) complemented at the rear with the multi-link setup. We hope BMW continues offering the 2.0-liter four-cylinder diesel engine on the new model. The turbo four cylinder from the 328i and the N55 turbo six on the range-topping 335i are expected to live on on the 2012 3 Series.
An 8-speed automatic transmission will debut on the new 3er. Electrically assisted power steering is rumored on the new model providing easier maneuverability in congested cities.
A host of bodystyles will spawn out of the new 3 Series. We do not expect BMW to bring the 2-door or station wagon to India.
Rendering Source - BMW Blog via LeftLaneNews.com