Priced at £13,945 in the UK.
The Renault Zoe, the 5-door supermini making electric vehicles more reachable in Europe, has been spotted in Bangalore by IAB reader Santosh Kinagi. The Zoe seen in these images is not a test mule and Renault does not plan to launch the Zoe in India, at least in the immediate future.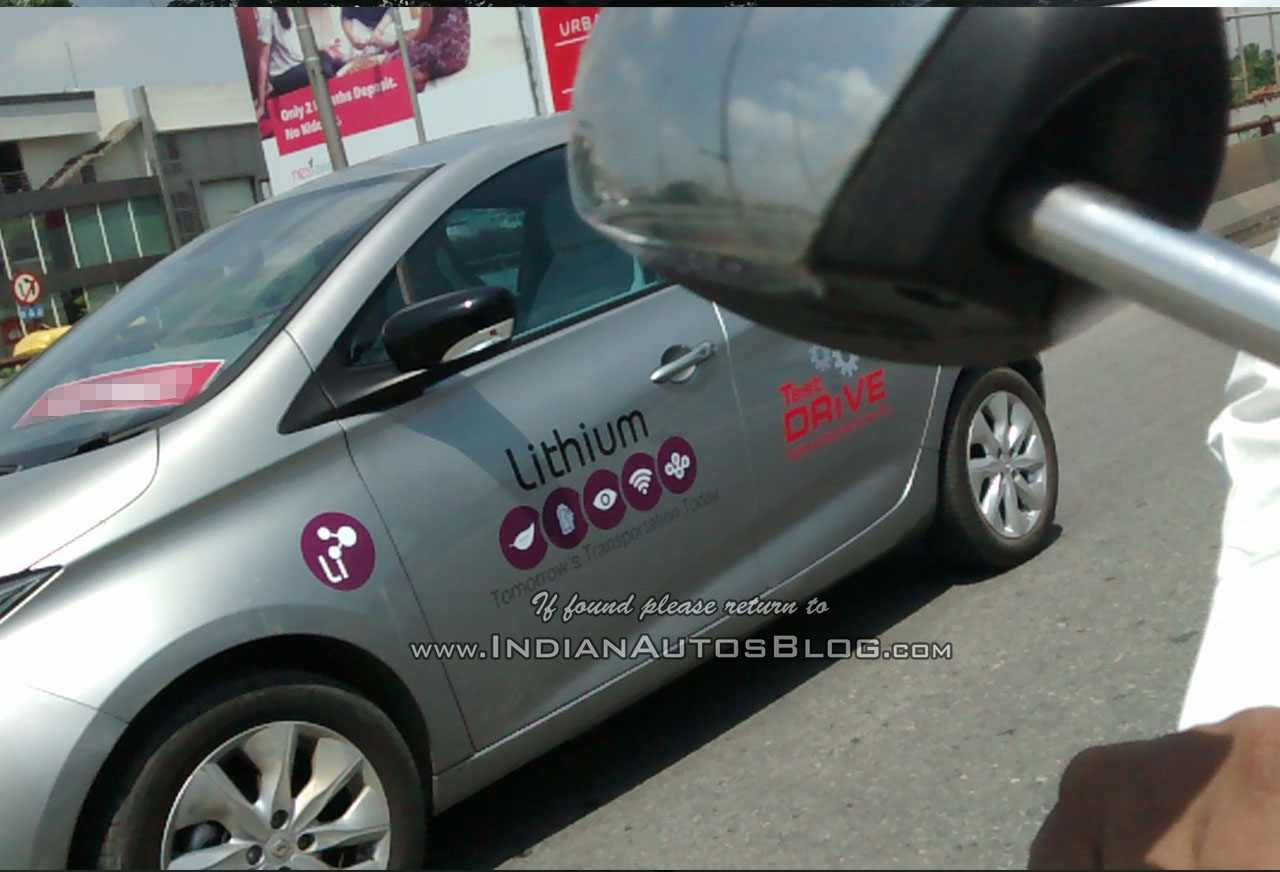 The Zoe seen in these images is actually from the fleet of Lithium Urban Technologies, an EV cab startup that launched operations last year. Lithium's initial fleet included 100 Mahindra Revas late last year. The company may be planning to add a few units of the Renault Zoe as its flagship cab.
The Renault Zoe is based on the Renault Clio's platform and powered by a synchronous electric motor that generates 65 kW (88 hp) from 3,000 rpm to 11,300 rpm and 220 Nm of torque from just 250 rpm to 2,500 rpm. The motor draws power from a 400-volt Lithium-Ion battery which weighs 290 kg. Charging the battery can take as long as 8-9 hours. However, using a 43 kW (3 phase 63A charge point), 80% charging is completed in just 30 minutes (rapid charge model)/60 minutes (standard model).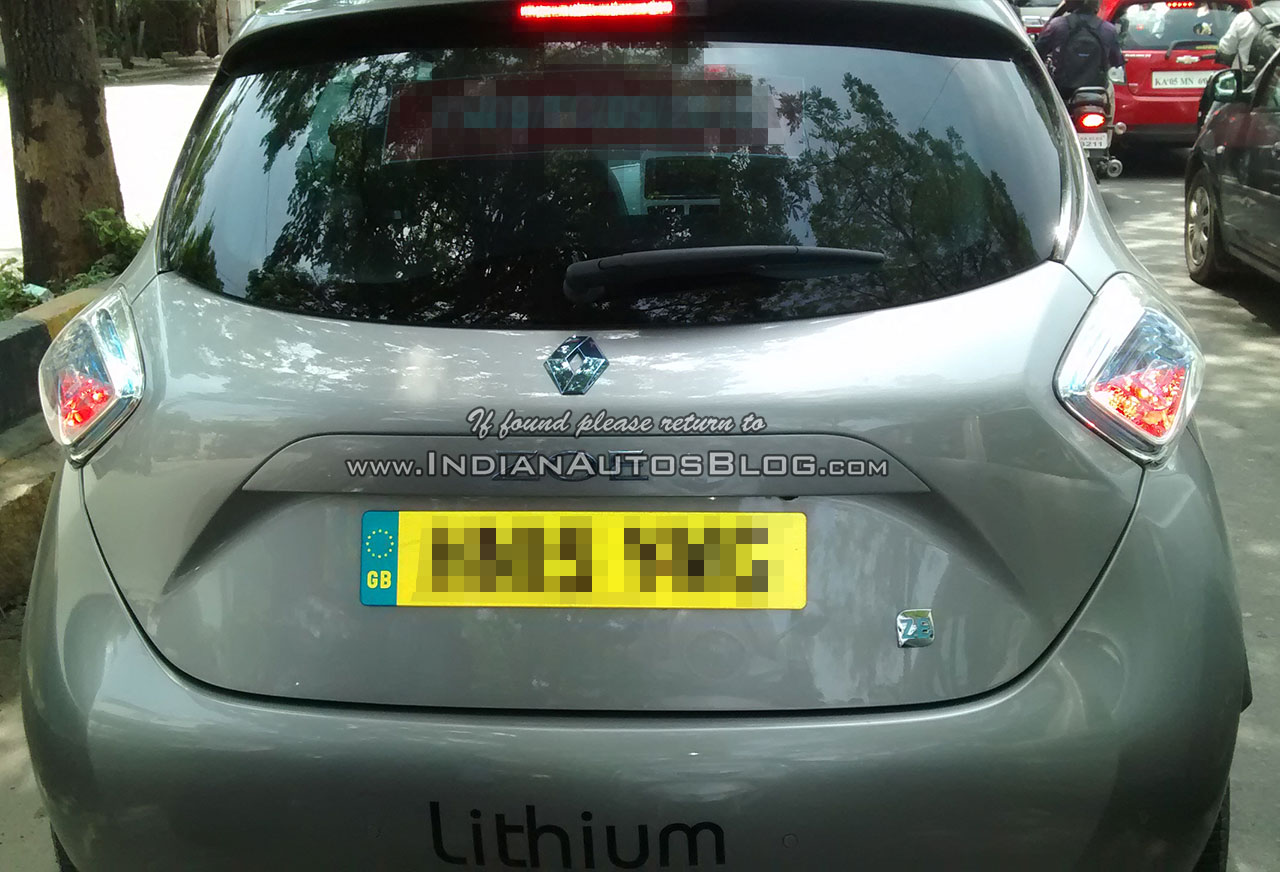 Also See: Renault Kwid spied in base trim level in France
The Renault Zoe can reach 0-100 km/h in 13.5 seconds and has a top speed of 84 mph (135.19 km/h). The NEDC-rated driving range of the rapid charge Zoe and standard Zoe is 130 miles (209.21 km) and 149 miles (239.79 km) respectively.