Renault has launched a very good looking special edition using the Twingo as the donor car. Called "Twingo Mauboussin" the limited edition is designed to heighten the little Twingo's appeal to female customers.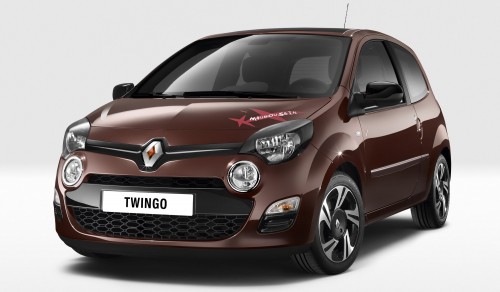 The Twingo received a facelift recently and the special edition is to enhance its appeal among female customers
Redesigned in cooperation with acclaimed French jeweler Mauboussin established in the 18th century, the car receives a Tourmaline brown body paint, part chocolate-colored cloth and leather upholstery and Mouboussin logos highlighted on the door panels, mats, bonnet, headrests and many other parts.
The fairer sex should appreciate the bonus better as all Twingo Mauboussin customers receive a silver Mauboussin pendant watch named "1960, je t'aime".
Renault Twingo Maboussin special edition for Europe - Images
The limited edition Twingo is available with a 85hp diesel engine or a 1.2-liter petrol in France, Italy, Morocco and Austria.
Why not the Twingo Mauboussin in India?
For two reasons - Mauboussin is unheard of in India (Renault may want to work with Tanishq for the Indian women), and the Twingo, an old Renault hatch that comes with just three doors, cannot be built, positioned or priced at a competitively in India.