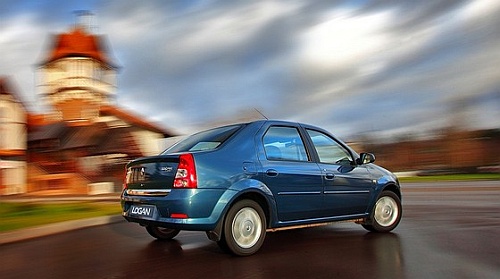 Could the revamped, adapted Logan be produced in Renault's Chennai facility?
Could we see a repeat of the Ford - M&M JV? Possibly.
In my opinion, M&M should be on its own. They are doing the right thing by concentrating on the necessary aspects of business (R&D and new vehicle development) in passenger and commercial vehicle segments. Their Renault JV today is a small bit of their business and was never a cash cow.
Renault has announced plans to produce two new cars at its Chennai plant. It is expected that these two cars are the Fluence and Koleos which were showcased at the Auto Expo 2010 in Delhi. The larger plan is to launch five cars (including the Fluence and Koleos) over the next 4 years. That is good news for the Indian market.
Sudhir Rao, Renault India's Chief Operating Officer had this to say to Times of India -
India is a tough market, but a growing market. It is an opportunity for us to start again, Renault plans to set up a new distribution network, which should grow to about 150 dealerships by 2014.
Renault will be doing this all by itself and will not involve M&M. IAB earlier reported that the JV with M&M is under the scanner with countless theories doing the rounds. We still do not have any clarity on the status of the JV as the announcement from Renault pertains to the new car models. Nonetheless, this is a big indicator on the JV. Why should Renault invest in a production facility and also continue a JV with M&M?
Source - Times of India