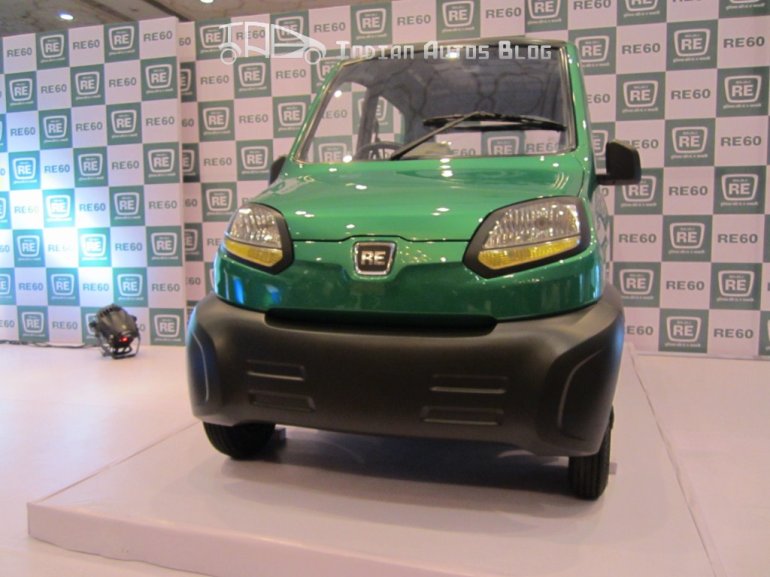 Back in 2009, Renault-Nissan entered into a partnership with Bajaj to bring out a Tata Nano rival. The idea was that Bajaj would develop a low cost car and Renault Nissan would sell it under their umbrella. Many speculations and rumors later, it seems that Renault-Nissan is not happy with the RE60 and the partnership is tottering on the edge.
The Bajaj RE60 was showcased just a day before the 2012 Auto Expo. It is powered by a 200cc rear mounted engine with a top speed of 70 kmph and a fuel economy of 35 kmpl. Rajiv Bajaj clearly demarcated that the RE60 was not a car but rather a three wheeler with an extra wheel.
The idea was that the RE60 would replace the auto rickshaw (or any other generic three wheeler) as a much safer and comfortable option.
However, after taking a closer look at the product, Renault Nissan is shying away from selling it under their umbrella. Renault-Nissan wanted a low cost car for people who wanted to shift away from motorcycles but at the end of the day it had to be a car. Renault-Nissan believes that the RE60 is not a car and thus cannot be sold under the Renault-Nissan brand.
In another development, Nissan has made an official announcement that it wants to revive the Datsun brand and the first car to carry the new Datsun badge would be a Tata Nano rival.
[Source: Hindustantimes.com]