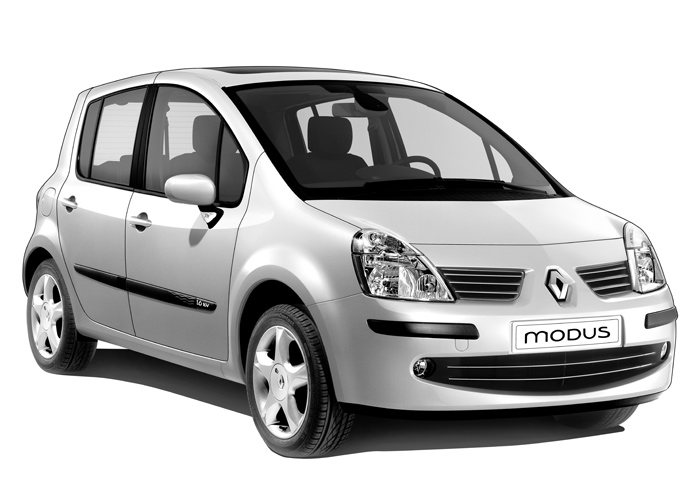 We thought the Modus speculation was done and dusted last year after we brought you the truth from a source very close to the developments.  The mule testing here is for the validation of the next generation Modus. Eight countries are part of the program and India's in that list.
The hatchback ambitions of Renault India were reached with the launch of the Pulse, a Micra redesigned by its design studio situated in Mumbai. The next step will be to look at lower segments possible with the use of a new low cost platform. Reusing Nissan's cost-down K2 is another way to introduce a product for under 4 lakh rupees.
The Modus is based on the Clio, another car that is due for a Full Model Change later this year. The Modus, likewise is expected to move to the next generation in the next few years. The R-Space Concept showcased at last year's Geneva Motor Show could form the design basics of the successor. The Modus spied testing in India could be for this very same project and has no ambitions of joining its Indian relatives at local dealerships.
Even if Renault plans to introduce the Modus, where are they going to position it? The next question is on the arrival of the successor - what's the point in pushing out an old model when a new one is around the corner?
The next bit of information doing the rounds on the internet is the fifth model in the Renault India portfolio (after Fluence, Koleos, Pulse and Duster) is the Modus. This is not true as a sedan on the V-Platform is the last of the first lot of model. Like the Pulse, Renault's Mumbai studio is believed to be giving inputs to finalize the design of the new model. The C-Segment sedan is likely to have a different front-end, new tail lights, wheels and mild changes to lighten up interiors. The launch of the V-Platform sedan will be during the last quarter of the 2012.