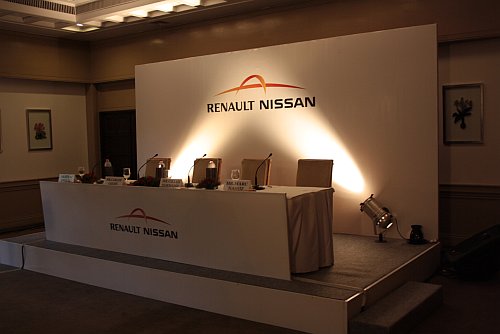 Renault India would continue to supply engines to its erstwhile partner Mahindra & Mahindra for the Logan even after the two companies snapping up ties with each other. Mahindra had acquired exclusive rights for the Logan from Renault and would be selling the Logan without the Renault badge hereafter, but Renault would be receiving a royalty for every Logan sold.
Ashish Sinha Roy, VP (Communications & Corporate Affairs), Renault India -
We have already said earlier that we will be setting up a full-fledged powertrain unit at its facility in Chennai with Nissan. Once our engine plant goes on stream, we will locally supply the engines and transmissions for the Logan sedan. This will obviously bring down the cost of the Logan substantially and make it more competitive, as the engine and transmission unit accounts for 35-40 per cent of the total cost of the car.
Renault would be associated with the Logan till the end of 2010, implying that Mahindra wouldn't re-design/re-engineer until the beginning of 2011 (thank god!). Beginning 2011, Mahindra engineers would begin partying with the Logan platform in their hands.
The Logan could face a slew of changes, possibly a new body-style (probably a sub-4 meter Logan), interiors and engines. Considering Mahindra's reputation of developing not-so-good-looking cars recently (the Xylo is a case in point) and proudly developing uglier looking cars out of them (the future 5 seater mini-Xylo), what would become of the Logan in the future is a bit scary for us.
The only good news, though, is that Logan would be serviced at Mahindra dealers across the country.
In the market place, the Logan's sales went up by a meager 5% last month compared to the same month last year, thanks to heavy price-cuts of up to Rs. 80,000.
Source: Wheelsunplugged