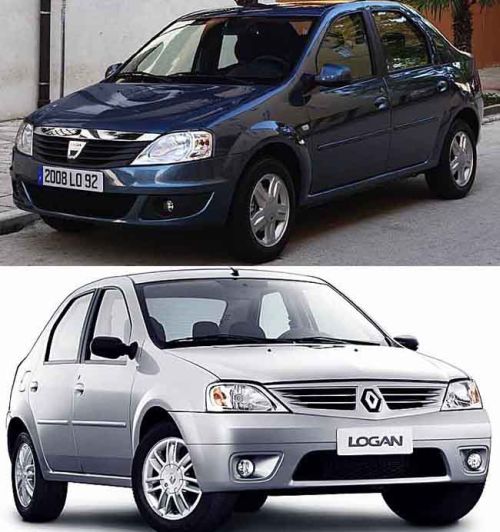 The McDonalds of cars, which after having exceeded everyone's expectation in India, is gearing up to go overseas. Motoring.co.za reports that the Renault Logan will be introduced in South Africa, and all of them will be shipped from Mahindra's plant in India!
The car will be unveiled to the South African audience at the Johannesburg Auto Show in October and will reach showrooms in November. The website also reports that it will be sold with a 1.6-liter petrol engine, but no signs of the diesel as per their reports. The South African are also aware of the car's looks, which only consists of straight lines, flat doors and windshield. The main strength which Renault is counting on is the Value for money and the space which it offers, something that cars in its segment can only drool upon.
What we are doubtful of is the whether the existing version will be exported, or the freshened car, which is currently on sale in Romania with visual enhancements and new interiors, will simultaneously be sold here and shipped to SA.
Renault SA marketing vice-president Regis Fricotte said: "We want to offer South African buyers on tight budgets a new car with C-segment size and features at a B-segment price," which explains why they want to offer it to their customers.
The Renault Sandero hatchback, which is derived from the Logan, is currently manufactured Renault's SA plant. Reanult SA claims that there is a big market for a low-priced sedan like the Logan. We think the exports will only last for a year or so after which investments will be made to make the Logan in SA itself. But that again relies on the performance of this VFM sedan which has done phenomenally in India.
Source- Motoring SA