Renault India is continuously testing and validating the Duster in India to iron out every niggle before its introduction prior to Diwali this year. Renault will manufacture the Duster and offer it as an aspirational vehicle in the affordable segment. Renault is betting big on the Duster, if the Renault brand needs , it all comes down to how well the Duster is received.
[can't see the video above? Head over to the Youtube page for direct viewing]
Once the Duster is done and dusted, Renault can move to the Sunny-based sedan in the final months of 2013. This is another important as the Sunny helped Nissan India get a new face. Renault can hope that the redesigned Sunny will lend them a helping hand and shift more Renault cars into the market.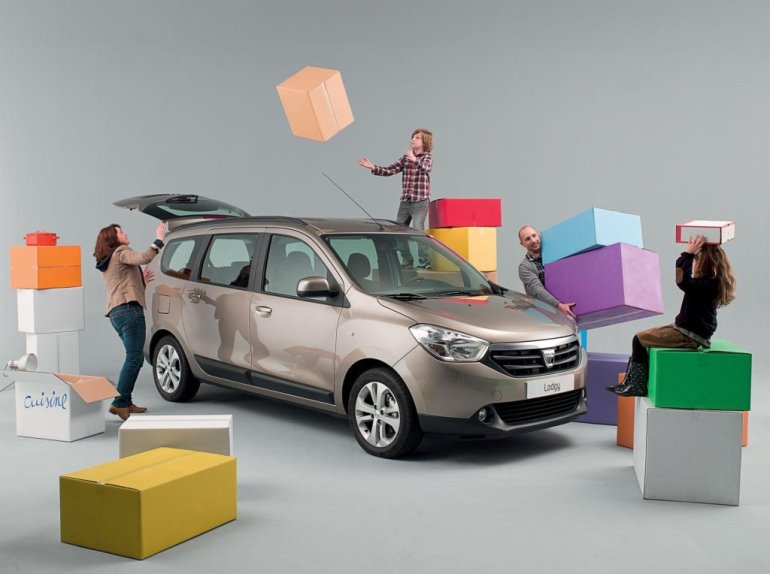 In 2013 or 2014, Renault may look to further strengthen its product lines. As every manufacturer in India is exploring the option of introducing an MPV model, Renault too could be tempted to take a look at this segment. They have the Lodgy, an MPV based on the Duster's platform, that could be manufactured in India using almost the same resources. Renault has to change the badges and trim the front and rear fascias using chrome for it to be deemed ready.
The Renault Lodgy is a cross between the Innova and Ertiga. It is 4.5m long and can be configured to seat 5 or 7 passengers. The luggage volume varies from 207 to 2,617 liters depending on the seating arrangement. Compared to its family members, the Lodgy has a more updated interior that also features a 7-inch screen.
The Lodgy is powered by a 1.2-liter turbo petrol engine but the more suitable option for the Indian market is the locally manufactured 1.5-liter K9K engine. The Lodgy then can offer as much or perhaps more space than an Innova with the fuel economy promise of an Ertiga.
Do you think the Renault Lodgy is another Duster in the making?