Kwid 1L to launch in June, reportedly.
Anything on Wheels has spotted the Renault Kwid SCe (1L) and a regular Renault Kwid with alloys testing in Chennai. The Kwid 1L is expected to launch in June 2016.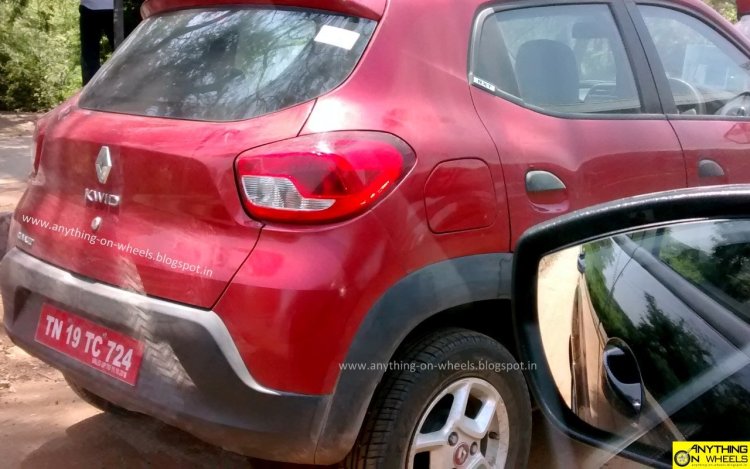 The 1.0-liter engine on the Kwid is based on the same engine family as the 0.8-liter three-cylinder engine which powers the small car currently. The 0.8-liter variant develops 54 PS and 72 Nm of torque, and delivers a class-leading fuel efficiency of 25.17 km/l.
The other Kwid spotted along with the 1L model was riding on alloy wheels similar to the set featured in a fully accessorized model at the Auto Expo 2016, which suggests that Renault could introduce a new top-end variant of the regular Kwid. If so, it will likely offer the said alloy wheels, possibly dual airbags and ABS.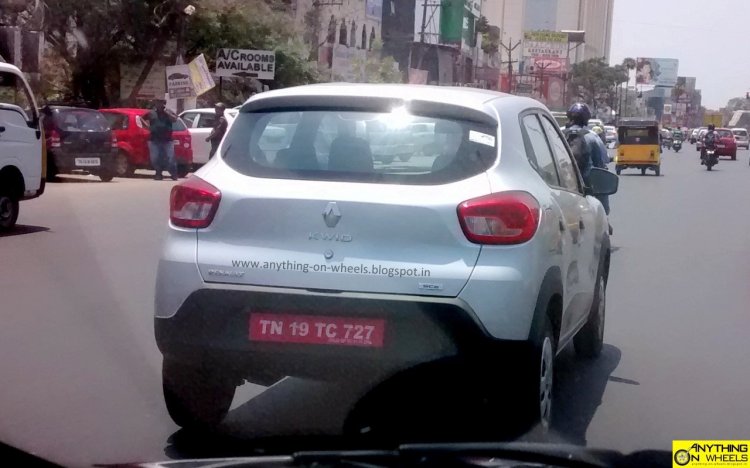 Also Read: Carlos Ghosn confirms Renault Kwid platform-based crossover and sedan
The Renault Kwid 1.0-liter will rival the Maruti Alto K10 and the 1.0-liter variant of the Eon. It will also be the model that is exported to South American and European markets as components.
Rivals: Maruti Alto K10, Hyundai Eon 1L
Expected Release Date: June 2016
[Source: Anything on Wheels]