Renault's KWID concept today had its global debut at the ongoing Auto Expo 2014. The KWID concept was designed with inputs from Renault Design India and is covered by the 'Explore' petal of Renault's lifecycle-based design strategy.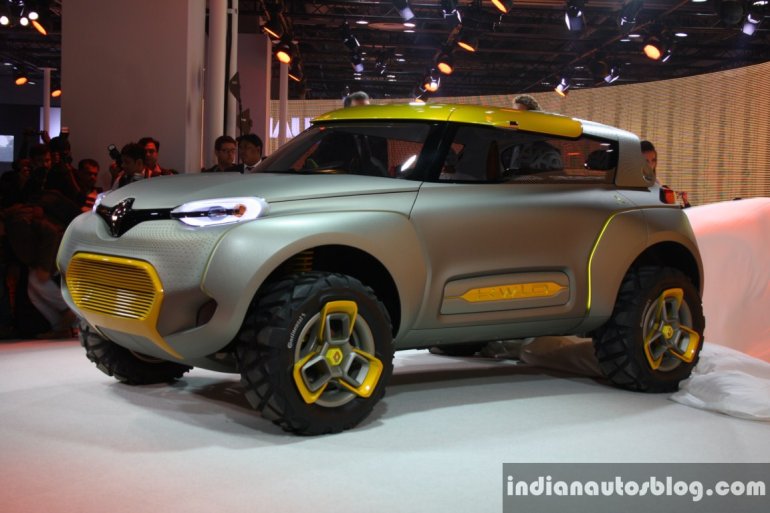 The KWID is Renault's commitment to new markets, such as India. The KWID measures 1,940 mm wide and 3,620 mm in length.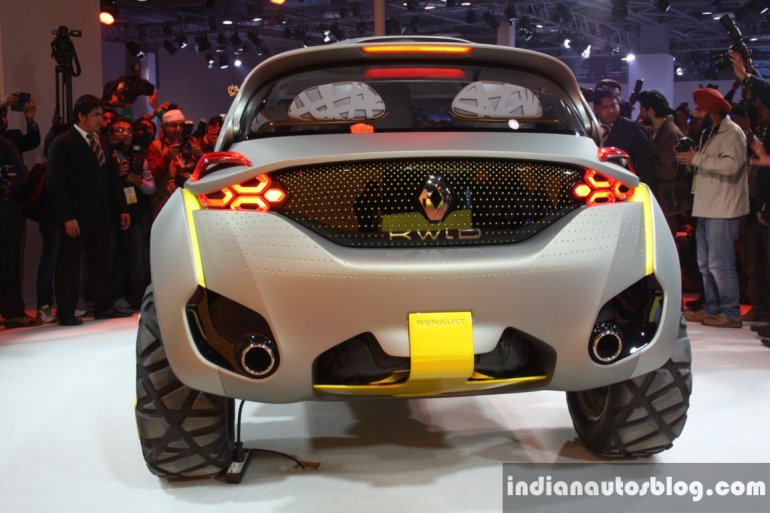 The KWID is also Z.E ready - being pre-disposed to receive batteries for electric use - and comes with a charging plug behind the Renault logo. The KWID is powered by the latest-generation downsized 1.2-liter turbocharged petrol engine, mated to a dual-clutch transmission.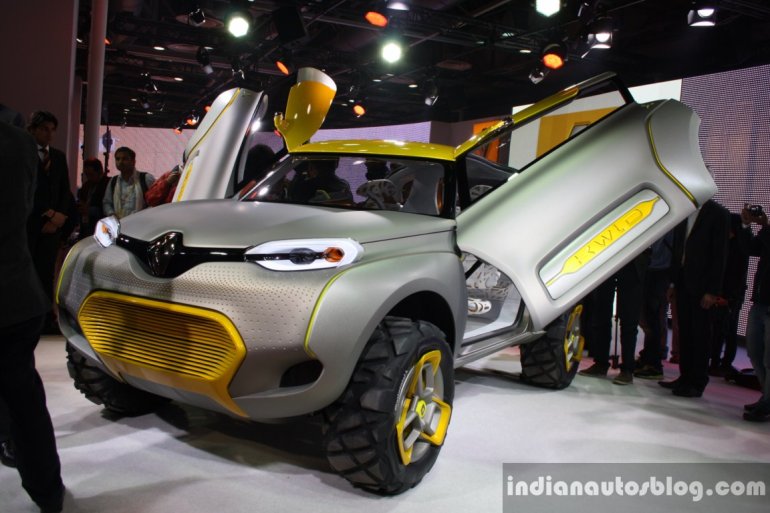 Other technology features include electric operated front bench seat on a central rail, electric opening doors, LED lighting and command keys next to the steering.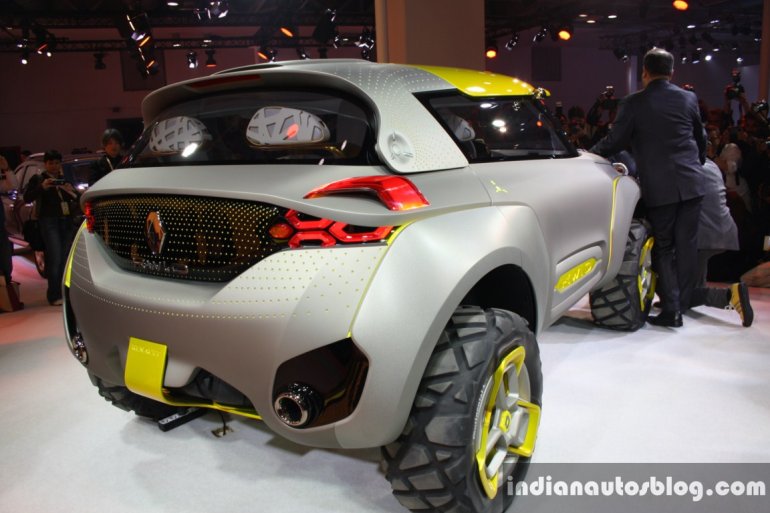 The vertically-mounted TFT touchscreen display acts as a dashboard and provides access to connected services.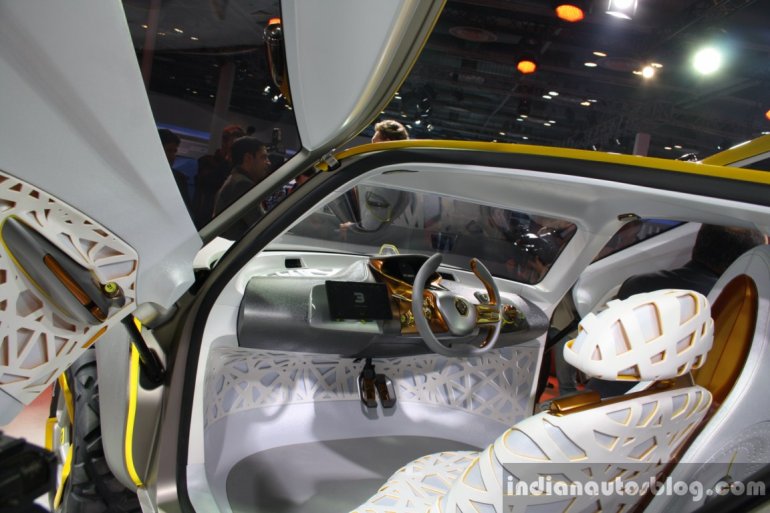 The KWID's exterior is offset by a robust appearance due to its protective guards and chunky wings, it gets short overhangs and oversized wheels that protrude past the fenders and make the KWID look like a buggy car.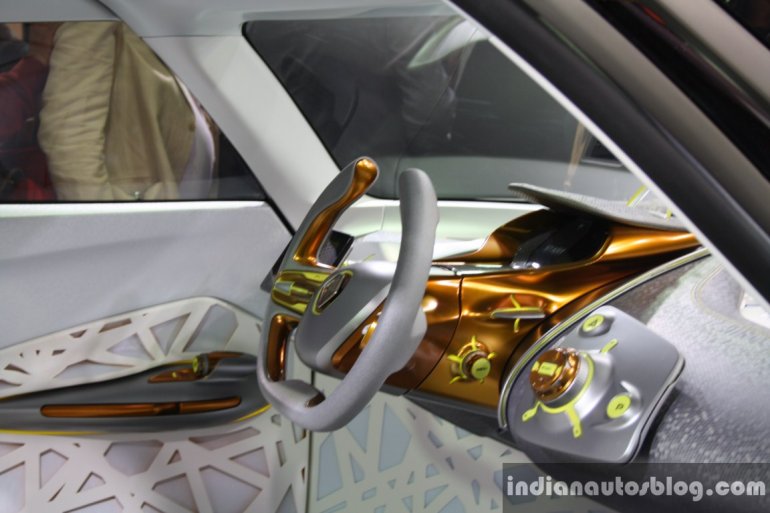 The interior of the KWID is designed to serve as a snug cucoon, inspired by a bird's nest. The KWID features 2-tone elastomer material and rear airconditioning with controls on the driver's seatback as well. The dashboard is an integrated tablet for commanding the navigation of the 'Flying Companion.'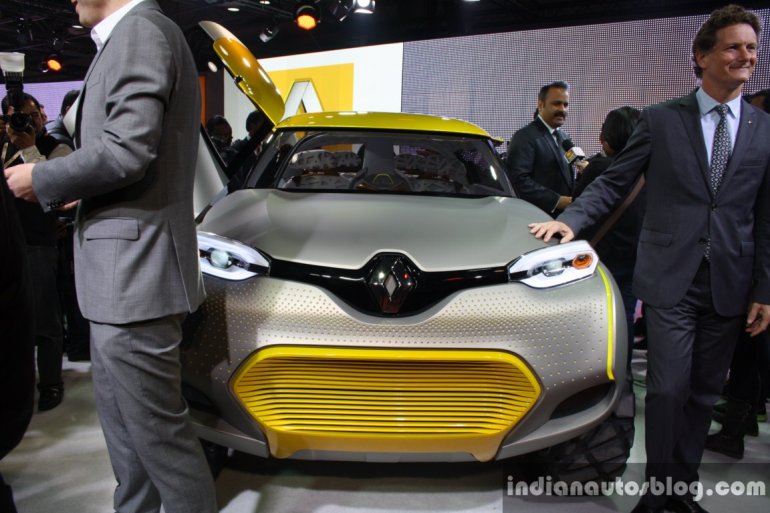 The Flying Companion is a technology feature in the KWID concept. Taking off from the rotating rear portion of the KWID's roof, the Flying Companion can be operated in one of two modes - automatic mode using a pre-programmed flying sequence and GPS location as well as the manual mode, which enables the companion to be controlled by the tablet on the inside.
Renault KWID buggy car concept - Official gallery
Renault KWID Concept Press Release
[Can't see the press release here? Head over to SlideShare]