Exclusive to the Delhi-NCR, for now.
Renault India has tied up with e-commerce website Paytm to offer prospective customers the opportunity to book a Renault Kwid without having to visit the dealership. The service is only available in the Delhi-NCR, and will be extended to other states in the near future.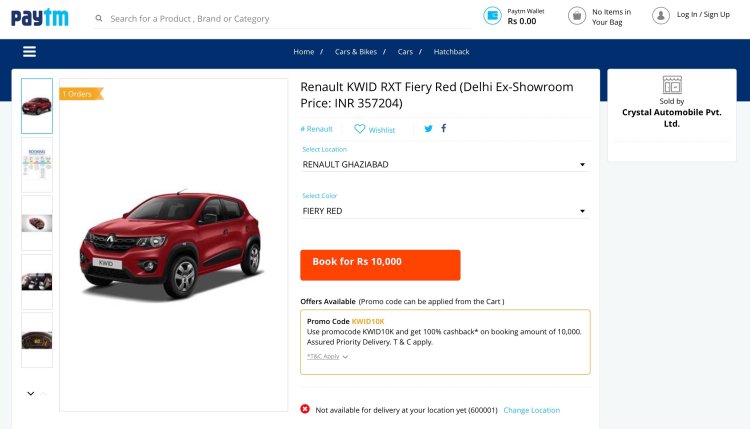 Customers will have to go through certain steps following the payment of the INR 10,000 deposit for the Kwid. Once the booking is made, the order is to be approved by the dealer, who will notify and share further details with the customer, as well as arrange a test drive, if required.
This is then followed by regular documentation & other payment related formalities, for which customers are required to visit the dealership. Once the balance payment of the OTR price has been made, the order cannot be cancelled. The transaction ends with the delivery of the customer's Kwid at their desired location.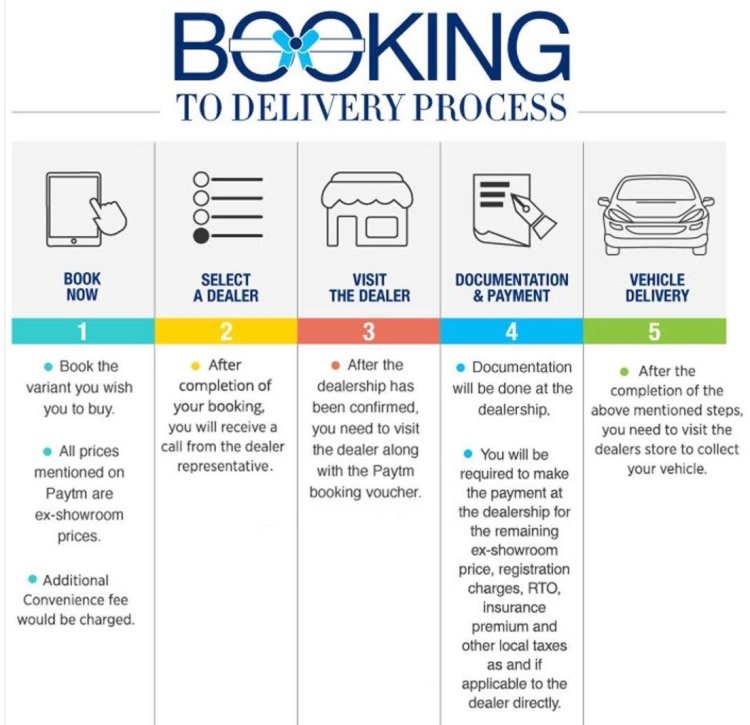 Also Read: Renault Megane Sedan to launch in India next year
This move leverages the increasing popularity of cashless transactions via e-commerce websites in India. Manufacturers like Maruti and Mahindra have also experimented with e-commerce sales through websites like Flipkart and Snapdeal.