Last month, Renault unveiled the Renault Kaptur in Russia. Here's how the Russian, and India-bound Renault Kaptur compares with the European Renault Captur.
Exterior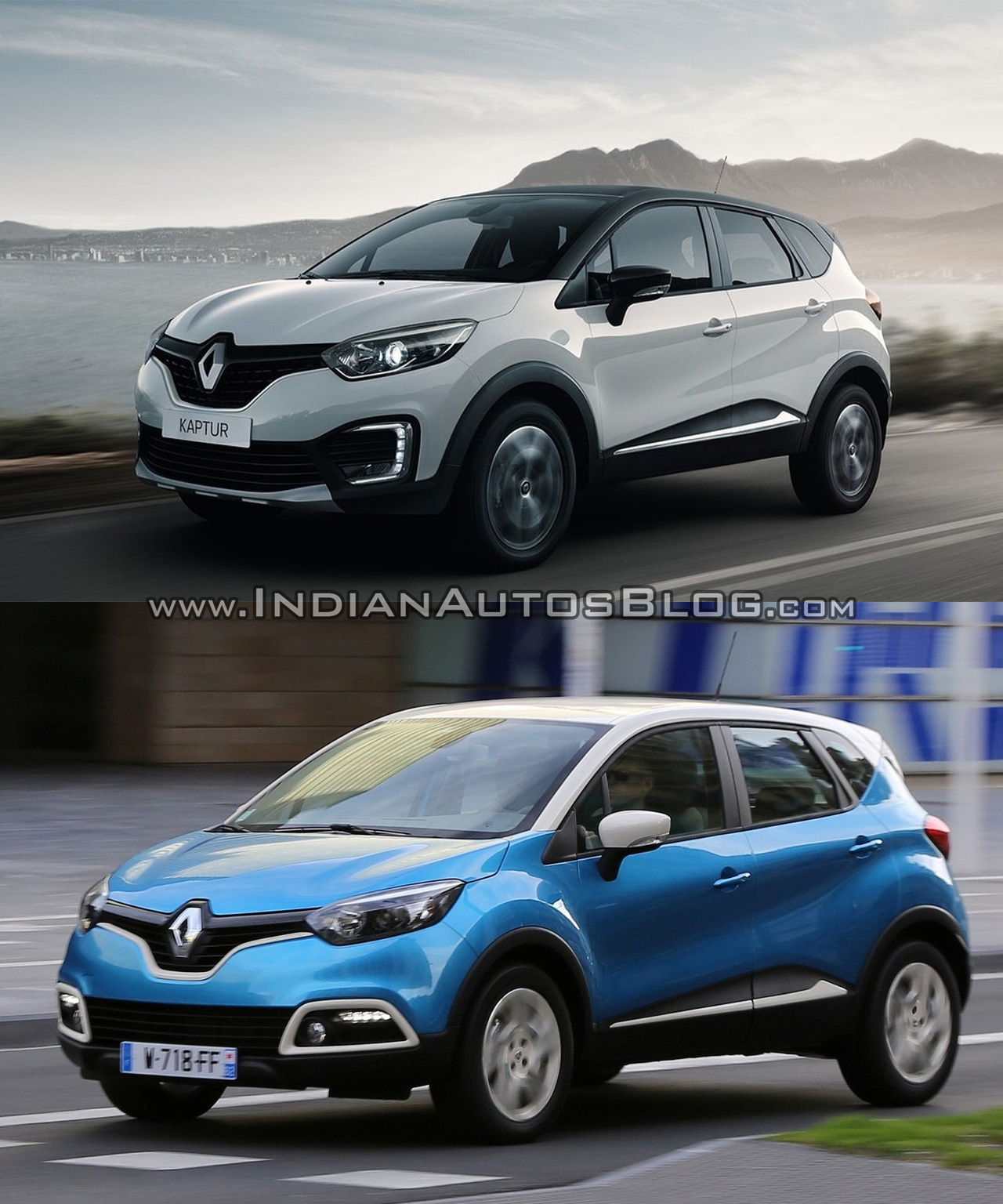 This is where both crossovers don't differ much but still differ notably. While the design is essentially carried over with some more modern styling in the Renault Kaptur, where it really differs from the Renault Captur, is with its larger dimensions. The Renault Captur is 4,122 mm long, 1,778 mm wide (without door mirrors) and 1,566 mm tall, and has a 2,606 mm-long wheelbase. The Renault Kaptur measures 4,333 mm in length, 1,813 mm (excluding exterior mirrors) in width and 1,613 in height, and has a wheelbase of 2,674 mm.
The Kaptur is differentiated also with a honeycomb mesh pattern grille, tweaked front bumper featuring C-shaped LED daytime running lights, bigger quarter glass and LED taillights. Also, the Kaptur is more off-road capable with a ground clearance of 204 mm; the Captur has a ground clearance of 170 mm. However, the Kaptur focuses more on passenger space, as despite being notably longer, wider and taller, it's boot volume is 387 litres and can be increased to 1,200 litres by folding the rear seats. The much smaller Captur's boot volume is 377 litres and can be increased to 1,235 litres – even more space than the Kaptur – by folding the rear seats.
Interior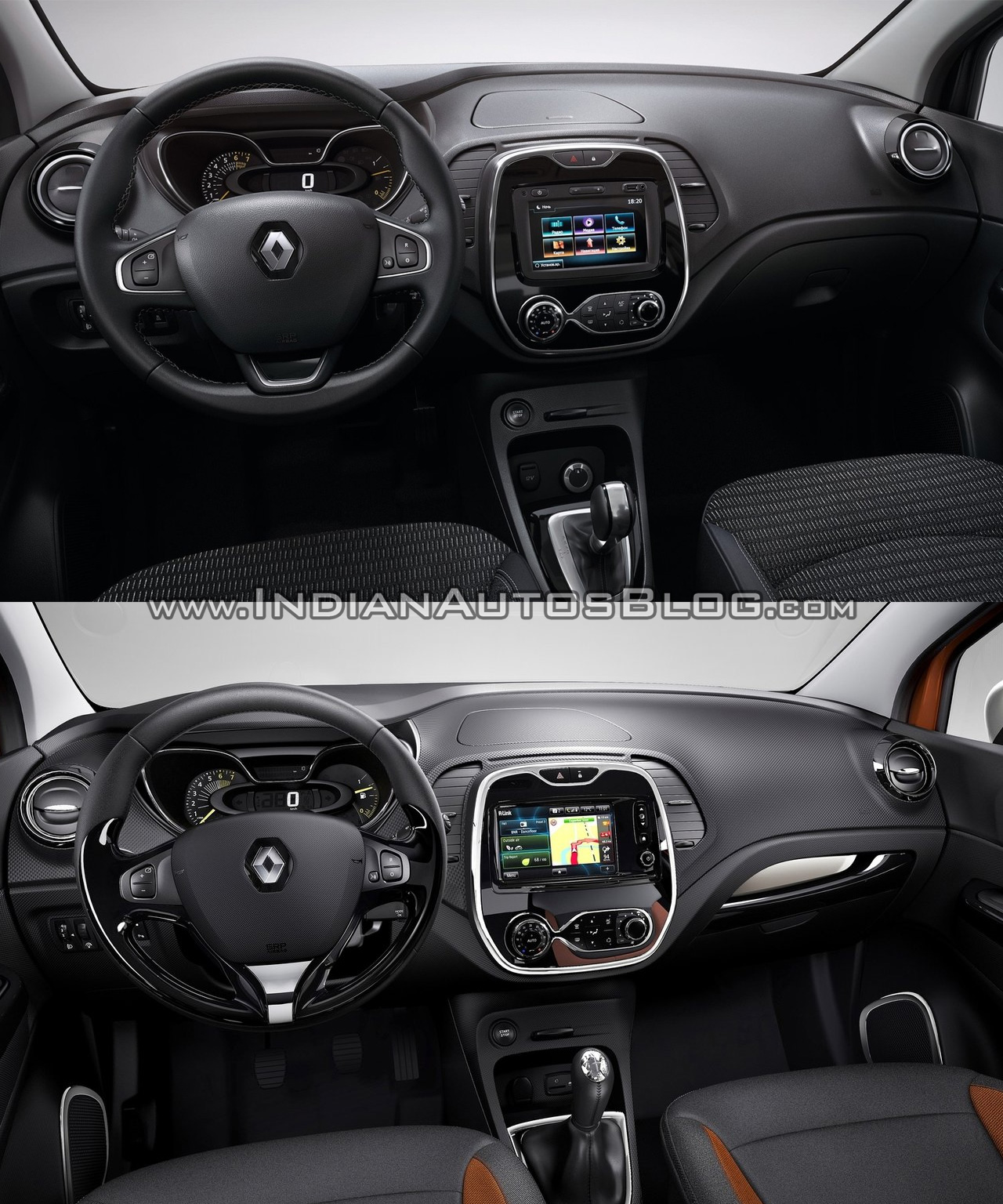 The interior of the Renault Kaptur and Renault Captur is more or less the same. However, the Renault Kaptur features a slightly different steering wheel, and MEDIA NAV infotainment system in place of the Renault Captur's R-Link infotainment system.
Markets
The Renault Captur is primarily targeted at European countries, specifically the developed ones. It's sold in some markets outside Europe too, in China for instance where even a small market share would mean big volumes, but not in many emerging markets. The Renault Kaptur, offering much more space and being more SUV-like with expectedly a similar pricing, will be target mainly Russia, Brazil, India and other such emerging markets.