Following our story today on the Renault Duster Joy Edition, another dealership informs us about their modification on the crossover. Called the Renault Duster Joy Yellow edition, this custom certainly seems inspired by the Duster Detour Concept.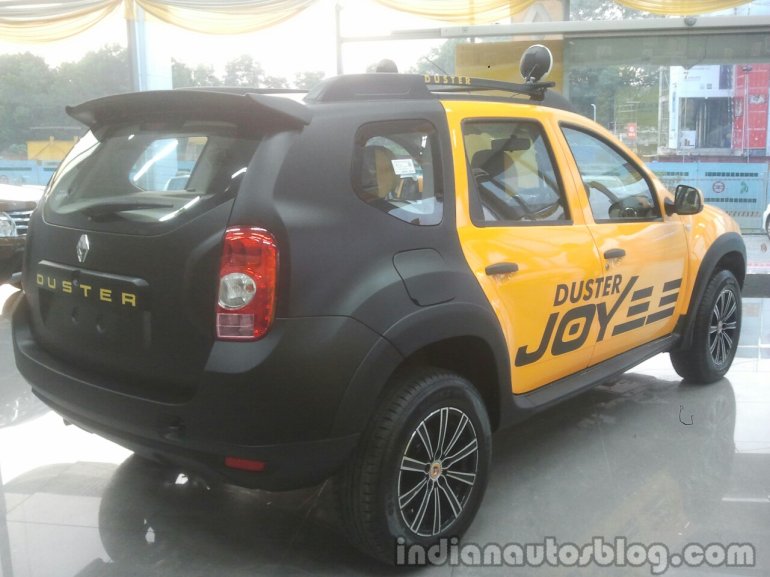 Like the Detour Concept, the rear portion of this Duster comes in a matte-black finish. However, it does not have the 'Duster' logo plastered across the side like the Detour concept or the earlier Joy edition. Instead, this version gets an additional set of Hella lights mounted on its roof and an additional front bumper from the Duster Adventure Edition.
A hood scoop, aftermarket alloy wheels and black roof rails complete the changes on this Duster. Like the Duster Joy Edition, the Joy Yellow will cost an additional INR 1.5 lakhs just for the paintwork. The Duster continues to drive sales for Renault in India. In spite of competition coming from its very own cousin, the Nissan Terrano, in the period from October-December 2013, more number of Dusters were sold than Terranos (the Terrano was launched in September last year).
Internationally, Renault revealed a facelift for the Duster in November last year. Renault India have not commented about launching the facelifted model here though.