The Renault Duster Joy Edition is a Kerala dealer's take on the Duster Detour Concept which attended the Johannesburg International Motor Show (JIMS) in October last year.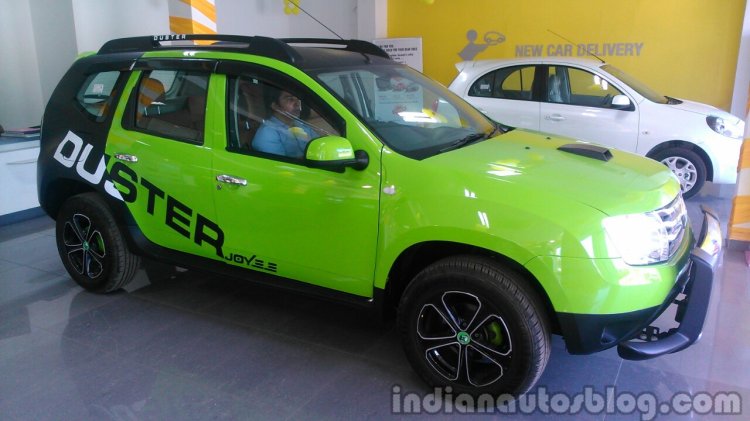 Like the Detour Concept, the rear end of the Joy edition is finished in (metallic) black. However, where the Detour got a yellow front end, the Indian dealer has opted for a "Verde Ithaca" inspired (a popular color on Lamborghinis) green shade. The dealer also informs us that a yellow car (albeit in a lighter shade) can be ordered by the customer.
Other visual enhancements on the Joy edition include a bull-bar at the front, a hood scoop, aftermarket alloy wheels (which closely resemble the Detour concept), black roof rails (the standard Duster gets it in silver), chrome trim for the taillights and door handles. There are no mechanical changes to the car, implying that power is drawn from either a 1.5-liter diesel engine or a 1.6-liter petrol engine.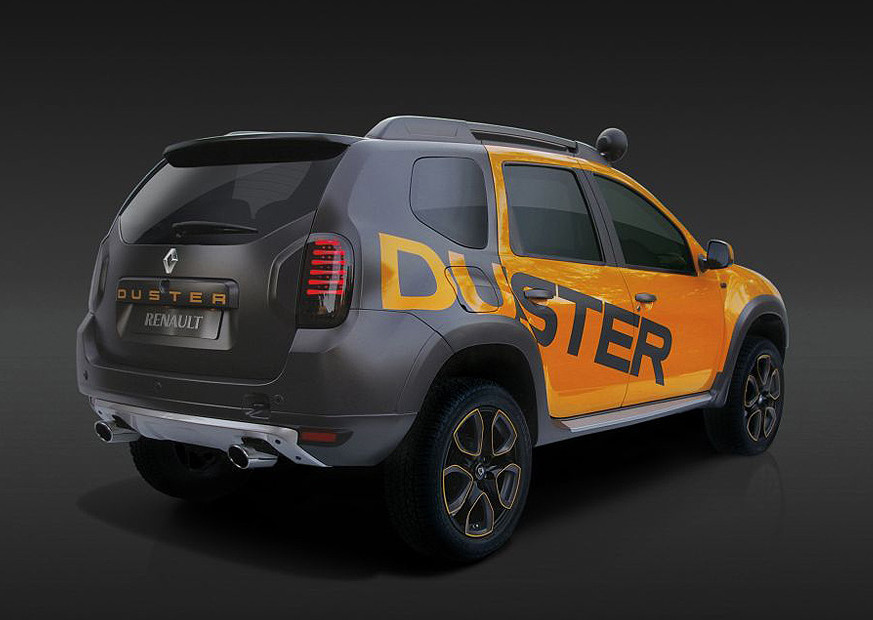 The dealer informs Indian Autos Blog that the Joy edition's exterior makeover adds INR 1.5 lakhs to the cost of a regular Duster, and accessories for a value of up to 73,000 rupees can be ordered.
The 2014 Auto Expo saw Renault India launch the Duster Adventure Edition. In October last year, the Duster Anniversary Edition was launched to commemorate the first anniversary of the crossover's launch in India. Visually however, we feel this Joy edition is the one that stands out.