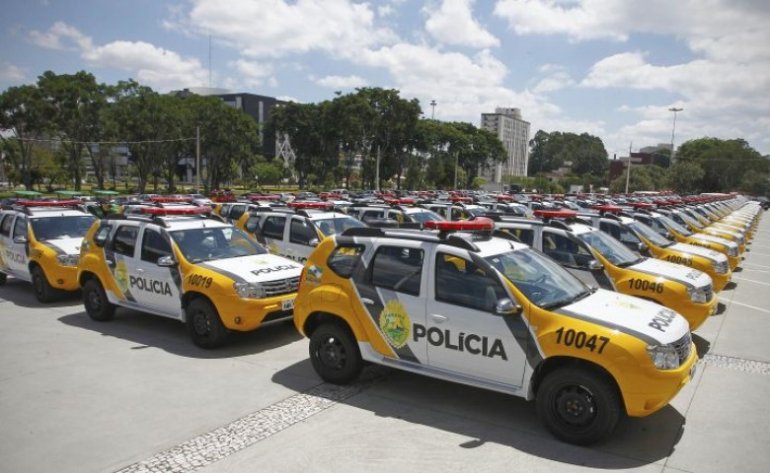 Well we certainly cannot say that we are surprised by this piece of news here. The Renault Duster (Dacia Duster if you're reading this in the UK or Europe) has become a bit of a celebrity of late, not only in India but in the rest of the world as well.
We've seen a lot of modifications in the form of a body kit, lowered chassis, front diffusers, LED lamps and the rest of the stuff customizers like to kit their cars with.
We've seen a special Dakar version of the Duster tear up some pretty serious terrain with its Berta V6 306 bhp engine as well, while a Duster limousine was born in a private workshop in Europe.
Today's Page 3 Duster news comes from Brazil, the city of Paraná to be specific. The military police of the city have just gotten their keys to 670 Dusters (and 150 Fluences as well) which will be used for patrolling and other policing activities.
The Dusters sport the livery of the local Paraná city police and come equipped with a mobile antenna, sirens and even a special lighting system with the beacon's in addition to a few features such as the power steering, front power windows, driver seat adjustment, AC and airbags.
This reminds us of the Hyundai Accent CRDis which were handed over to the Chennai City Police a few years ago. Hyundai India gifted 100 of these diesel Accent's as a goodwill gesture and they continue to be in use.
[Source - Carplace.virgula.uol.com.br]