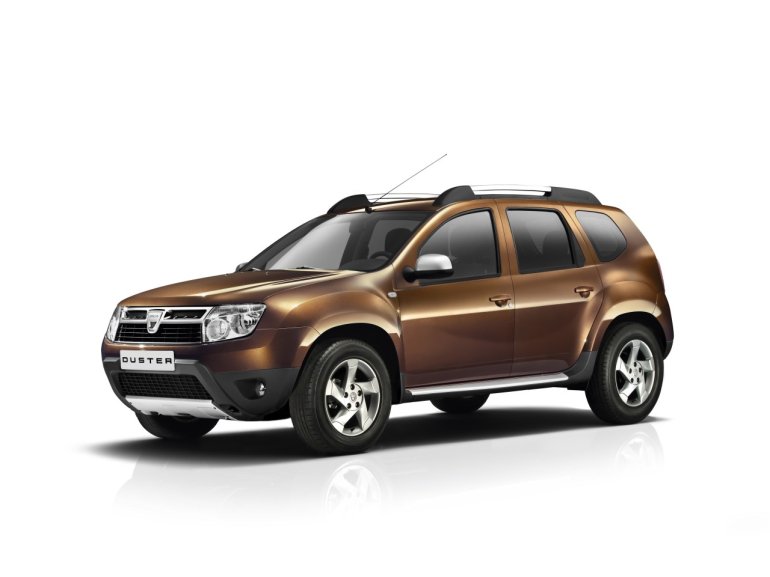 The Renault Duster (Dacia Duster for Europe) has received a new variant in the French market. Dacia have just introduced a LPG kit on the petrol Duster and sales of the car has already commenced.
The petrol engine in question is the 1.6-liter 16v petrol K4M engine, identical to the Indian model which produces 104bhp of power. The LPG system is a factory fit by Renault/Dacia and a 3 Year/100,000km warranty is offered on it.
The LPG tank happens to be 32-liters in volume and sits underneath the boot where the spare tyre is located otherwise. Renault will supply a tyre inflation kit on the LPG models.
The Duster LPG will be offered in two variants (in 4x2 mode only) - Ambiance and Laureate. Prices for the bi-fuel Duster start at EUR 13,350 (INR 9.52 lakhs) and go up to EUR 14,350 (INR 10.23 lakhs). The prices are inclusive of the local tax.
Economy wise, Dacia claims the Duster would consume 9.2l/100km (10.86km/l) in LPG mode. While the efficiency of LPG is lower than that of petrol (13.88km/l), it is considerably cheaper to buy and environmentally friendlier than petrol as well.
This makes the Duster LPG eligible for a tax exemption in France. The CO2 emissions of the LPG stand at 146g/km as compared to 167g/km while running on petrol.
While the option of a LPG kit on the Duster has been around for quite sometime, this is the first time the Duster gets LPG power in France.
Renault India may want to experiment with the Bi-Fuel option on the Duster in the future, taking a page out of Maruti and Hyundai's book with the introduction of a factory fitted LPG kit and if possible, a CNG option.
As Renault India has opened up exports of the Duster to RHD markets, this technology may find a bigger purpose.