While the Renault Duster may only be a year old in the Indian market, it is fast approaching it's mid-life crisis stage internationally, wherein it is due to get a facelift.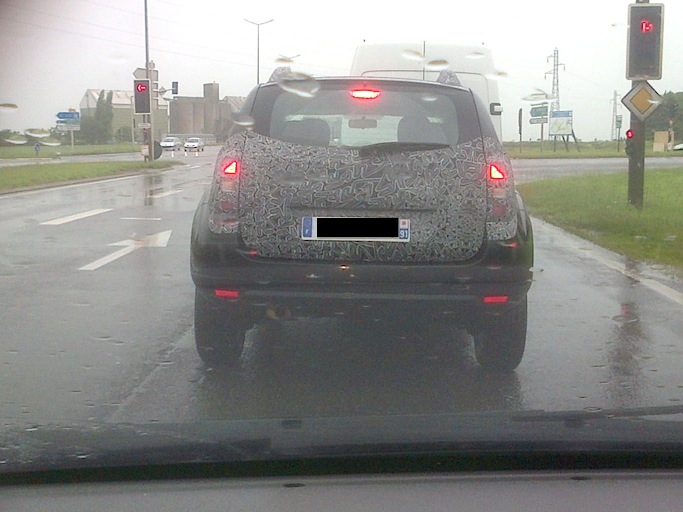 The Duster facelift was recently spotted by Yves, an Auto Plus reader, somewhere in Toury, France. Logically, Dacia's version would get the refresh before Renault's version.
Unfortunately the spyshot of the rear doesn't give away any changes. The taillamps could be re-profiled and there are chances that they extend into the tailgate but that remains unconfirmed. The tailgate is camouflaged making us suspect that there could be some mild modifications.
The Duster facelift is sure to have some noticeable changes at the front end. The headlamps could be new and it goes without saying that the compact crossover SUV would be adorning a redesigned bumper. The magnitude of interior changes remains to be seen. The powertrain options are most likely to be retained but you can expect minor improvements in the efficiency and emission.
In India, the Duster has been enjoying a monopoly in the compact SUV market but things are gonna change quickly. The Ford EcoSport is just a few days away and the Duster's own sibling, the Nissan Terrano is also around the corner. So, a mid-life refresh is must for the Duster in order to guard its fort.
The facelifted Duster is expected to be in attendance at the Frankfurt Motor Show in September.
[Source: Reporter.autoplus.fr]