At the 2013 Johannesburg International Motor Show which opens to the pubic on the 18th of October, Renault South Africa will present the Renault Duster Detour concept. Readers would know that the India-made Duster was introduced in South Africa last month.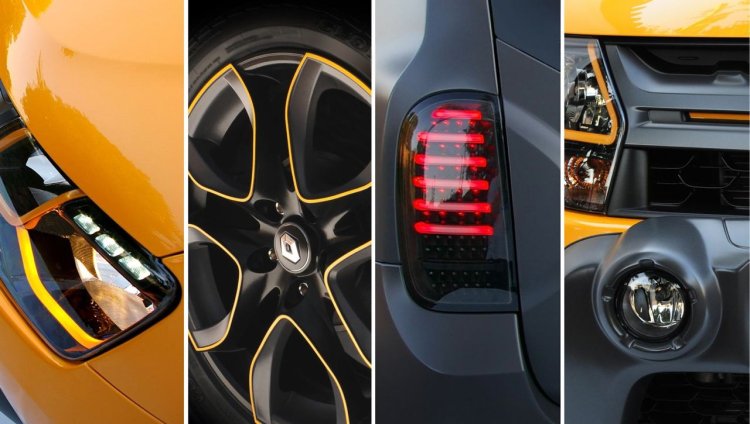 The concept was made through a collaboration between Renault Design Central Europe and an independent design studio based in Johannesburg specially for the fair. The body is emblazoned in a dual tone Pearl Yellow/Matt Grey. The vehicle also receives yellow outlines on the rims, LED stoplights and large foglights on the bumper. Renault presented a similar concept at the Sao Paulo Motor Show last year, dubbed the Duster D-Cross.
Geoffrey Gardiner, Director at Renault Design Central Europe on the Duster Detour Concept -
We've had an enormous amount of fun in integrating the key design equipment and eye-catching elements that have gone in to making up the Renault Duster Détour.
Renault calls the vehicle as a "fun and futuristic show car" based on the production Duster, which have South African dealers busy organizing hundreds of test drives according to its press release. We don't see this concept influencing the outcome of the facelift as Renault only have to change the badges to Dacia Duster facelift shown at the IAA, to complete its version.
Renault would also showcase the regular Duster besides the Detour Concept at the show.
Do you live in Johannesburg? Would you stop by at JIMS to catch a view of the concept?