A dealership has customized the Renault Duster as a showpiece for customers who are in the mood to experiment.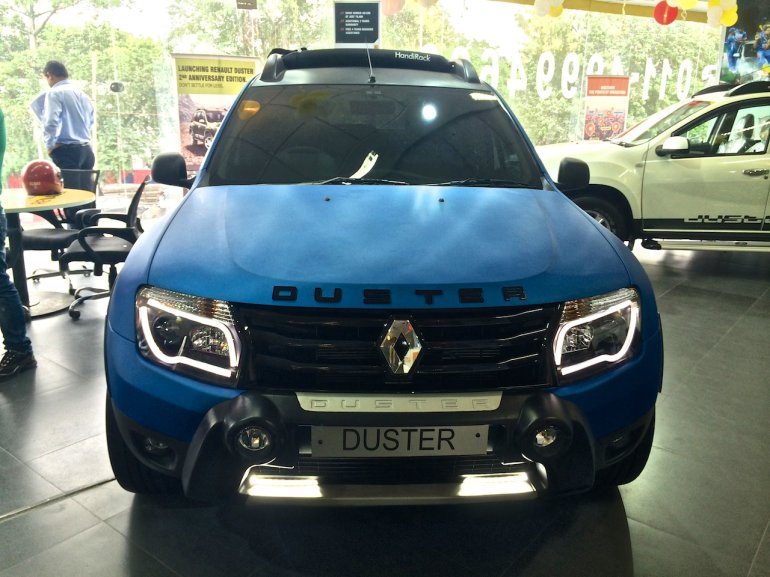 As inferred from these images sent by an IAB reader, the whole body of the Duster is wrapped in a two-tone shade (Ocean Blue and Matte Black).
The reader's email read that the wrapping alone costs a whopping INR 1 lakh and considering Plastidip, a preferred form of body coating that is easier to apply and remove, and is more durable than wrapping, sells for a fraction of that cost, salesmen are going to find it hard to convince customers to get this on their Duster.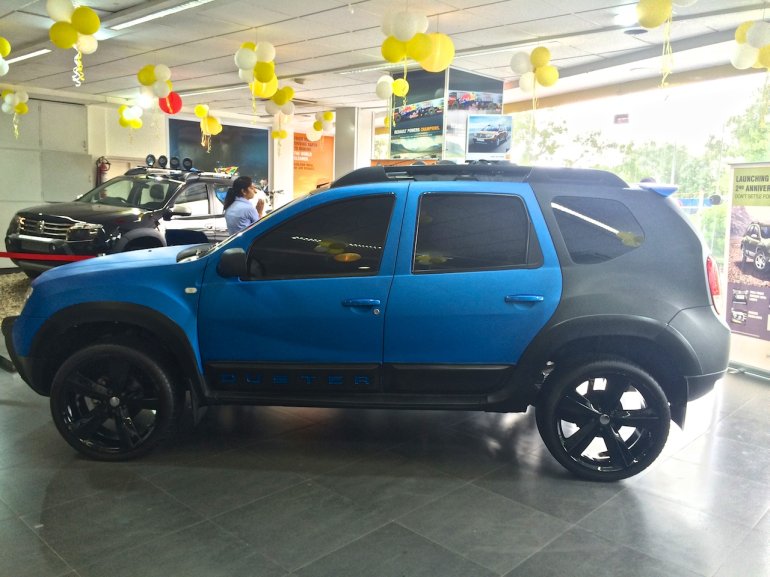 The 20-inch alloy wheels and low profile tires are for presentation purpose only, but can be procured from the after-market. The custom headlights have been imported from Taiwan and feature projection lamps along with DRLs. The headlight costs about INR 40,000 a set and the taillights about INR 35,000 arranged with LEDs.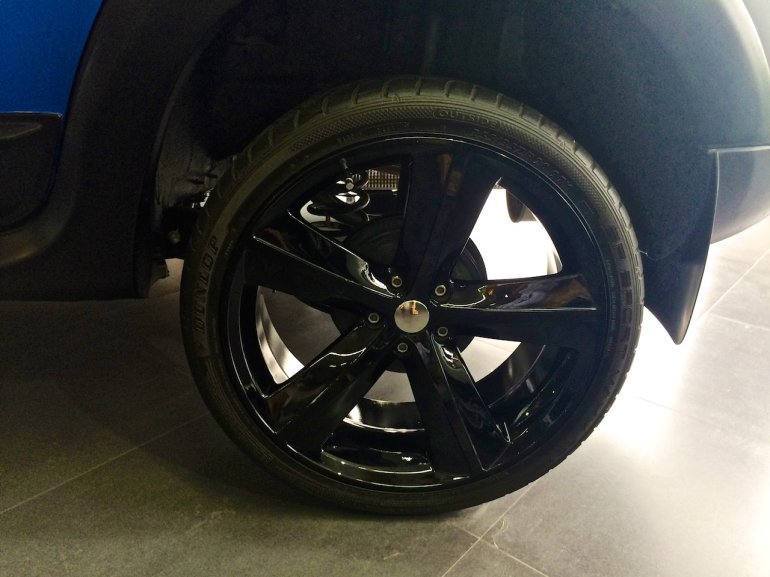 The front armor features fog lamps and costs about INR 20,000, beneath which are another set of DRLs (Daytime Running Lights) amounting to INR 7,000.
The most interesting part of the mod-job is the universal inflatable roof rack, called HandiRack, that costs about INR 7,000, and can be stored in the boot when not in use. It can support luggage up to 80 kg weight and looks presentable.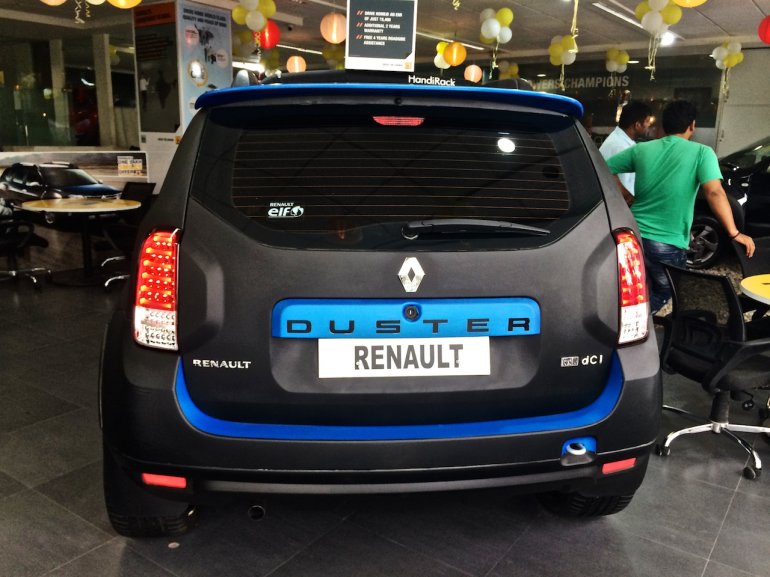 The customized Duster is unique but most of what is on it is impractical, like the window tints, 20-inch alloys and low profile tires. We still approve this customization as it did not go down the road of wearing more chrome and cheesy body decals on what is already an outlandish car.