The Dacia Duster (Renault Duster) has just hit another milestone. The 100,000th Duster recently rolled off the production line at Renault's Moscow facility. The facility which is handled by Avtoframos, commenced the production of the Duster in December 2011.
The Duster is currently made in Romania, Russia, Brazil, India and Colombia, all though the badge on the grill differs for some markets. In Russia and India for example, the Duster is sold with the Renault Lozenge.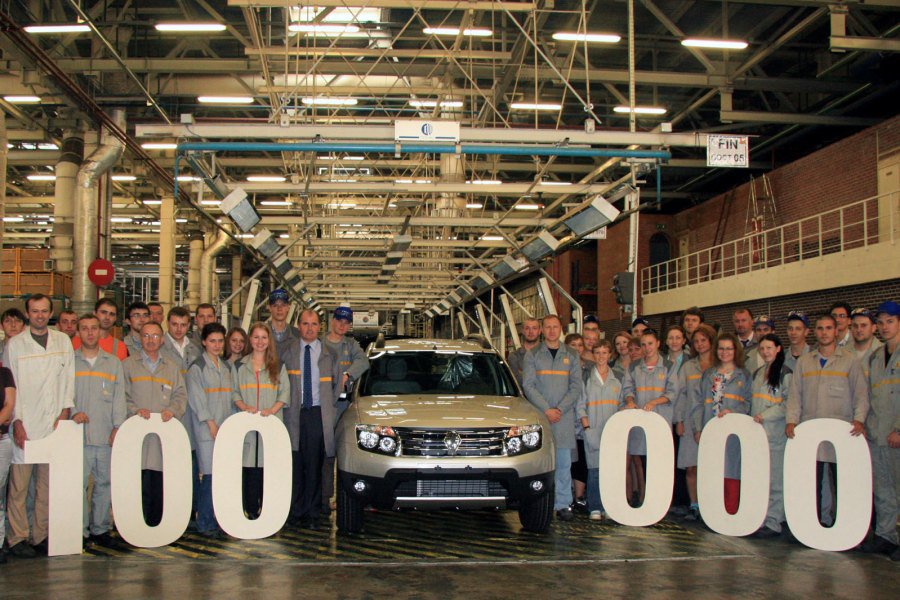 Renault in Russia sells the Duster with petrol and diesel powertrains with manual and automatic gearbox options. The Duster is also available in 4x4 and 4x2 with over 70% of the sales coming from the all wheel drive version.
Stay updated on the Renault/Dacia Duster
The Renault Duster is available with a choice of three engine options: a base 1.6-liter petrol, a 2.0-liter petrol and a 1.5-liter diesel engine. Depending on the engine, the Duster comes with a 5-speed manual or a 6-speed manual or even a 4-speed automatic.
Dacia has confirmed that the Duster would be facelifted very soon and that the refreshed crossover would debut at the 2013 Frankfurt Motor Show in September.
Meanwhile in India, Nissan is testing out a re-skinned version of the Duster called the Terrano. The Nissan Terrano is expected to be launched in the coming months.