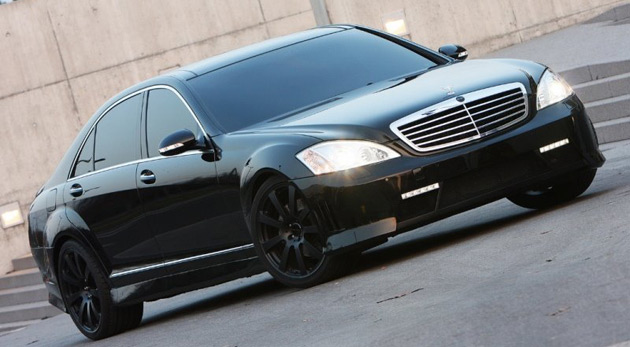 Relux is a popular German tuner in the U.A.E. Carjake informs us that Relux products have a demand in their country.
What Relux have done to the Mercedes Benz S-Class is not at all impressive. They have installed a new front wing with day time running LED's which look cheap and out of place. The black alloys is the only thing that's acceptable in this package.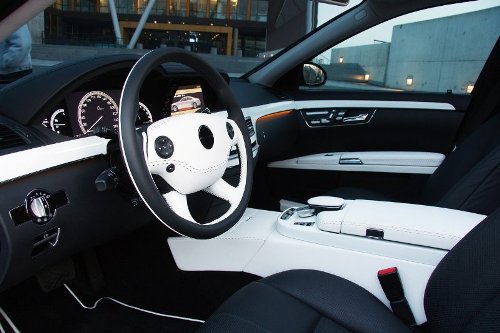 The rear bumper is modified and quadra chrome tail pipes induce vomit take the car's rear to the cleaners. The interiors get drenched in leather which is painted in white and black. The interiors isn't certainly the place I would like to spend time in. It looks like prisoner's wardrobe.
The engine gets upgraded tubos, exhaust system and ECU.
Waste of time and effort. Why would anyone want to drive in a car that been stripped of its character?