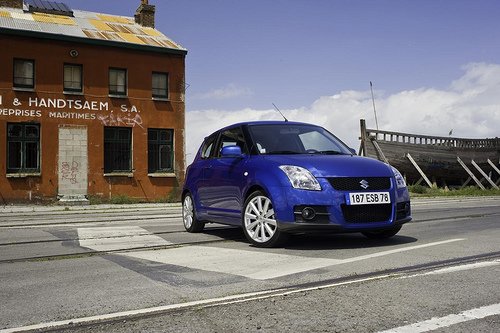 The Suzuki Swift hangs on as the best seller in its segment
Maruti Suzuki Swift recorded its highest sales ever in the month of December 2009. 10,900 customers bought a Swift in that 31 day period!
That's the best month thus far for the hot selling hatchback which debuted in May 2005.
The Swift has never been undone by its competitors in these five years. Cars like Punto, Vista, Getz, Fabia and i20 have come no where near the Swift in consistency. With the lighter and torquey 1.2-liter K-Series engine under the bonnet since recently, the Swift could continue its dream run for another five years.
The Swift received its diesel heart in the form of the 1.3-liter Multi-jet engine in January 2007. Easily available spares and low maintenance cost increase the appeal of this hatchback which was primarily meant for Europe.