The Dacia Duster (Renault Duster) will enter its second generation with a redesign in September. Auto-moto has published new renderings of the 2018 Dacia Duster (2018 Renault Duster) to compare its design with that of the current model.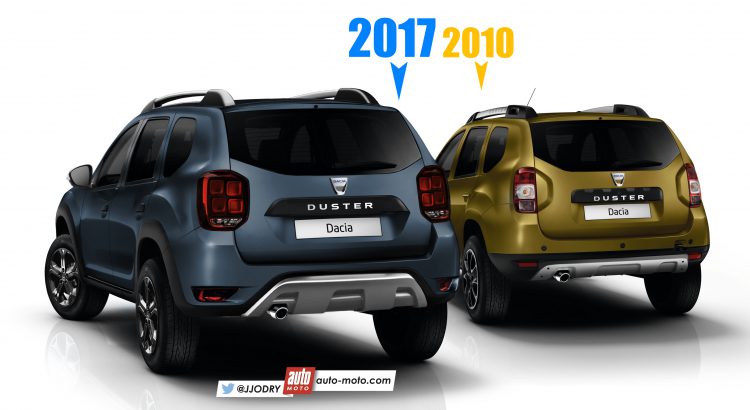 Redesigned headlamps and radiator grille inserts, bigger and squarish tail lamps and restyled bumpers with fresh-look skid plates are among the visible changes on the 2018 Dacia Duster. The all-around body cladding adds virility to the exterior.
On the inside, the new design 4-spoke steering wheel is borrowed from the new Dacia Sandero. The AC vents have moved to the middle section of the centre console, below the infotainment system display. The dashboard, door panels, switchgear and HVAC controls also get a new look. Dacia should improve the quality of materials and introduce new seat upholstery in the Duster with the redesign. The infotainment system could get an upgrade to support Apple CarPlay and Android Auto.
The second-gen Dacia Duster will utilise the B0/Logan platform. The low-cost platform is the key to the SUV's aggressive pricing. The redesigned Duster would not use many advanced powertrain technologies, probably limiting itself to the 1.2-litre TCe unit. In India, where the launch is not expected before 2019, the 1.5-litre H4K engine should continue. Elsewhere, the 1.6-litre and 2.0-litre engines may soldier on. A 1.6-litre dCi diesel engine, a version of the Kadjar's 1.6-litre dCi engine, will replace the 1.5-litre dCi diesel engine overseas.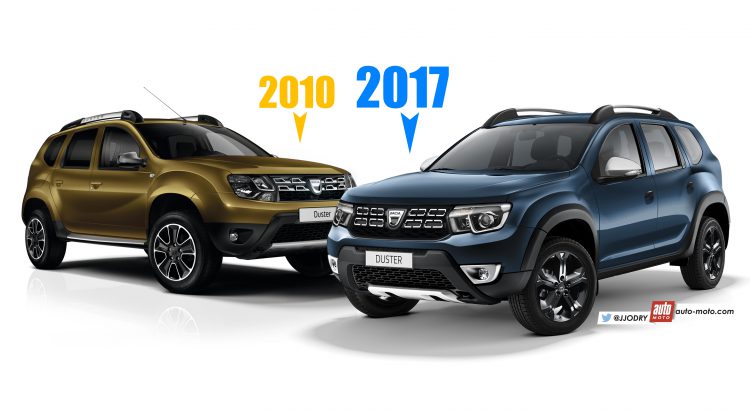 Also Read: Renault Kwid electric version coming to China
For its second generation, the Dacia Duster will grow to measure around 4.4 metres in length (current model: 4.3 metres). However, it will not have the rumoured 7-seat version, Dacia global sales director recently confirmed.
The 2018 Dacia Duster will debut at the 2017 Frankfurt Motor Show in September. Interested customers in first markets will have to wait at least until January 2018 for its showroom launch. The UK launch is expected in summer next year.
[Image Source: auto-moto]