Land Rover's ultimate luxury 'mobile fortress' was showcased at the DefExpo in April.
The Range Rover Sentinel that had its Indian debut at Defexpo 2016 has been spotted on Indian streets, courtesy MotorOctane. The temporary registration plate suggests that this model isn't being tested but is either a customer's vehicle or a demo piece. A formal launch of Land Rover's 'mobile fortress' may be just around the corner.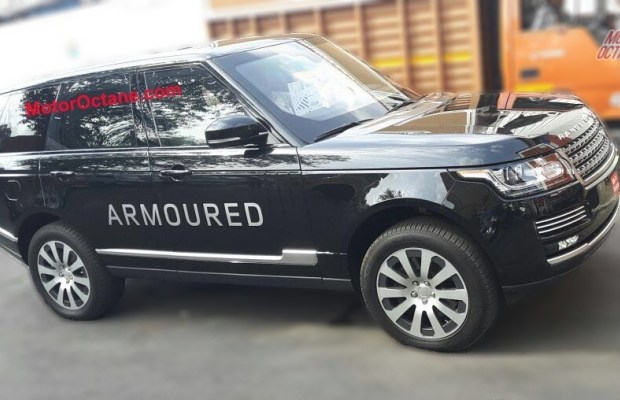 The Range Rover Sentinal, the first armoured Land Rover to be fully engineered by Jaguar Land Rover's Special Vehicle Operations (SVO) division, meets VR8 ballistic standard. In place of the standard glass, the Sentinel variant uses multi-laminated bullet-proof armour privacy glass. The driver and passengers sit inside a specially-developed six-piece armoured passenger cell made of super-high-strength steel.
An anti-tamper exhaust, a self-sealing fuel tank, auxiliary back-up battery, a split charging system, 100 mm driver window opening for document delivery and anti-smash protective glass in the load space are among the many safety features of the armoured variant.
When inside the Range Rover Sentinel, even 7.62mm high velocity bullets, 15 kg Trinitrotoluene (TNT) blasts and DM51 grenade explosions to the car cannot harm occupants. If the main doors are blocked for some reason, passengers can exit via the Emergency Escape System behind the rear seats. The company also offers underfloor and under-bonnet fire suppression systems, a customer configurable siren system, emergency service lights and an external speaker system, optionally.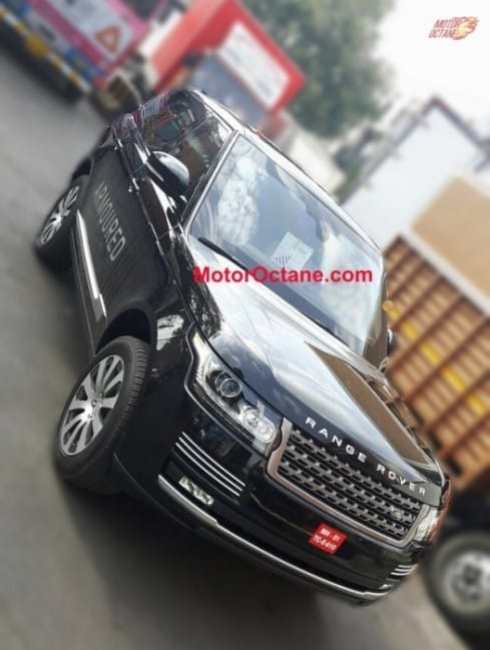 Also Read: Land Rover to pit an ultra-luxurious Range Rover variant against the Bentayga
To handle the extra weight, the suspension has been modified. The Range Rover Sentinel is powered by a 340 PS (335.21 hp) 3.0-litre supercharged V6 petrol engine and has a specially-calibrated ZF 8-speed automatic transmission channeling power to 20-inch split rim alloy wheels shod with run-flat tyres. 380 mm (front)/365 mm (rear) ventilated disc brakes featuring high-density brake pads provide the stopping power to the armoured SUV.
[Image Source: MotorOctane]