Keeping a close eye on luxury brands, we are fully aware of the rage in the market for a Range Rover Evoque. Being a CBU, the doubled up price of the Evoque didn't put a speed breaker on the bookings. At the launch of the car, the company announced that it will take up to six months for delivery of a new vehicle.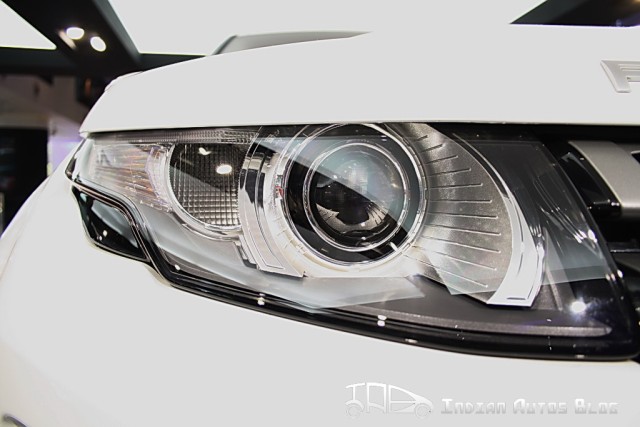 Make sure to see our first look of the Range Rover Evoque
The baby Range Rover is a preferred topic of discussion and drool over a glass of beer at the local pub. Its a crowd magnet in JLR showrooms. It even makes some of the people I know work harder in the hope that enough money is saved very soon to own one!
Bigwigs in the fashion industry such as Victoria Beckham were responsible for the Evoque's voluptuous design. At the New Delhi launch, it made the saucy newcomer Nargis Fakhri posing beside look like an ordinary woman dressed in expensive clothes. With such reputation, upbringing and background, the Evoque is evoking emotions that make people look silly.
A Chinese man has fallen so much in love with the Evoque that he didn't blink twice before putting down an extra 14 lakh rupees (27k US$/30K RMB) to get China's first Evoque, a white top-end model with panoramic sunroof and special alloy wheels delivered to his home. Excited about his new ride, he took a lot of pictures and posted it on a Chinese forum where his act received plenty of dirty responses, words we won't translate into English on IndianAutosBlog.com.
Head over to AutoHome.com.cn to see snaps of a car belonging to a man who appreciates the Evoque more than anyone else.