The Qoros 3 Sedan, the first vehicle from Chinese automaker Qoros, has just been tested by the Euro NCAP. And will you believe us if we told you it got a 5-star safety rating? The news does not end there.
[Head to YouTube if you're unable to view the video above.]
The 3 Sedan has scored the best result for Adult Occupant Protection in Euro NCAP's 2013 program so far! Just to put things in perspective, the 3 Sedan is rated 95% for Adult Occupant Safety, while the current Mercedes C-Class is rated 82%. The Qoros' 87% Child Occupant safety once again betters the Merc's 70% and finally pedestrian safety has been rated at 77% for the Qoros while the C-Class manages a paltry 30%!
Roger Malkusson, Executive Director of Vehicle Integration at Qoros, said -
We have been working towards this result for many years. Our safety team is made up of experts from many different countries and our efforts have been focused on delivering a thoroughly well engineered car that achieved maximum safety scores. We are very proud to have achieved the top rating of five stars.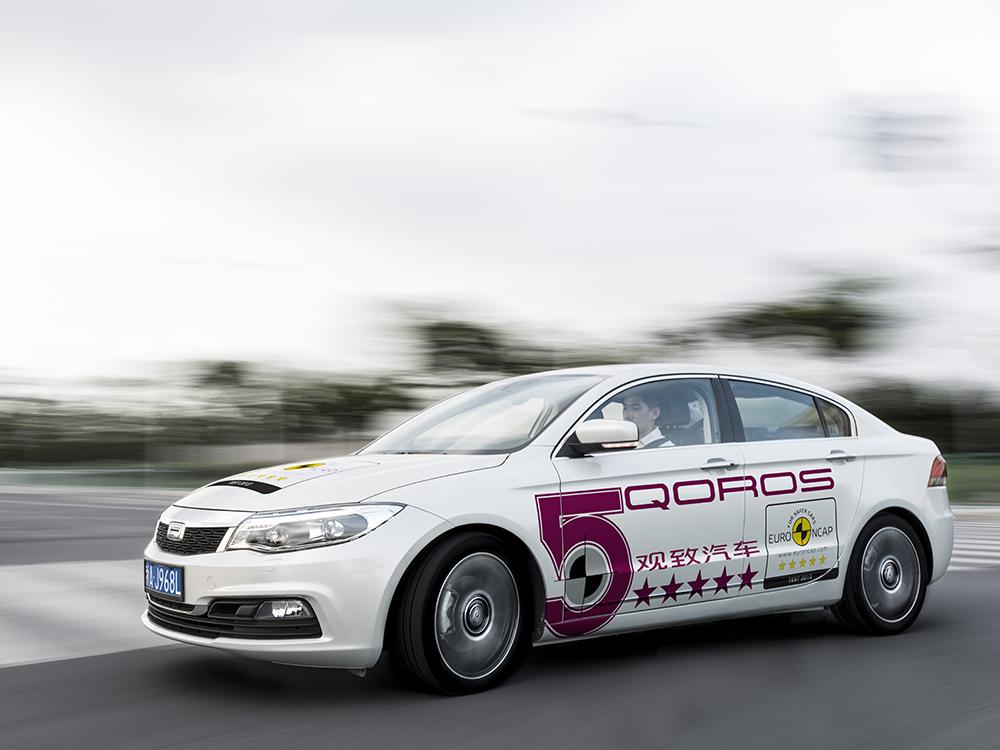 Indian Autos Blog has brought you regular updates on Qoros since the brand's official launch at the 2013 Geneva Motor Show in March this year. We also had the opportunity to interact with Mr. Malkusson and you can find that interview story here.
Qoros 3 Sedan 5-Star Euro NCAP - Press Release
[Head to Scribd if you're unable to view the document above.]