Already available for sale in China.
Following its domestic debut at the 2014 Guangzhou Auto Show, the all new Qoros 3 City SUV has made its international debut at the 2015 Geneva Motor Show. The 3 City SUV is the third product in the Qoros lineup, others being the 3 Sedan and Hatch.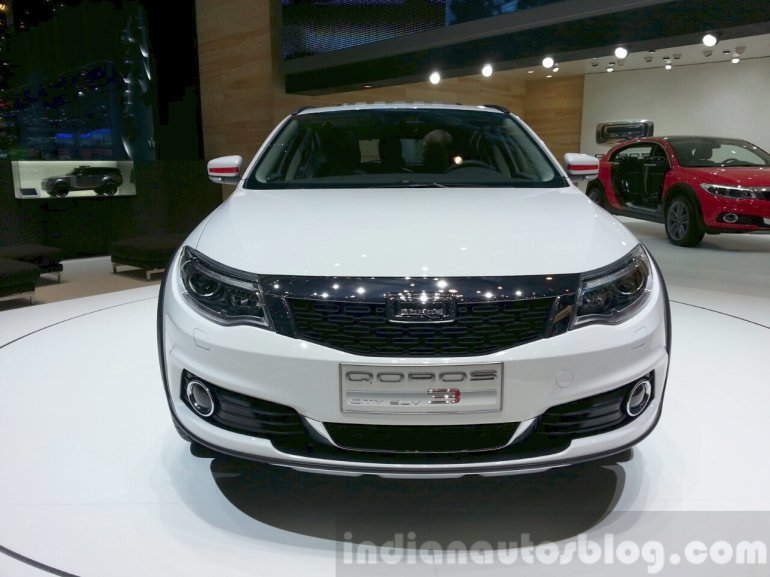 Based on the 3 Hatch, the Qoros 3 City SUV offers rugged styling, and has more ground clearance as well. Additionally it has black plastic lower body cladding, and a matte silver diffuser at the rear that is integrated with dual exhaust pipes.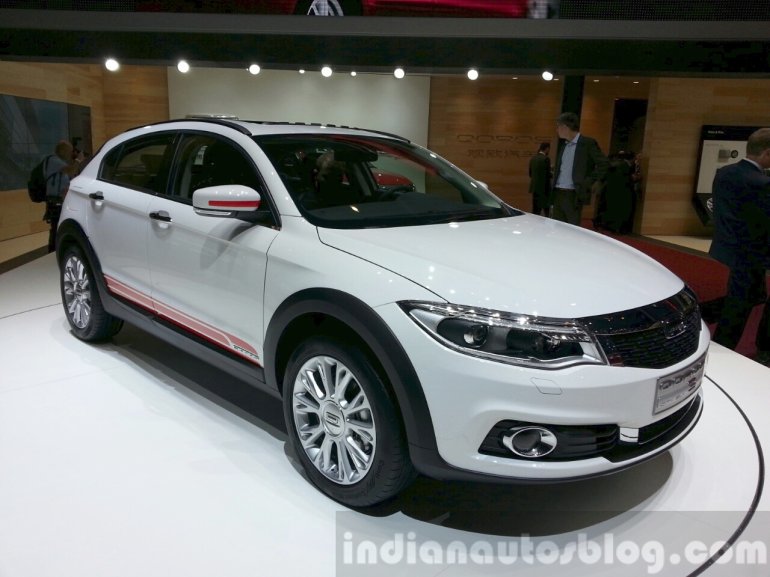 The soft crossover measures 4,452 mm in length, 1,854 mm in width, 1,504 mm in height and 2,694 mm in wheelbase.
Also shared with the Qoros 3 hatchback, is the interior. The Chinese company claims that it offers a "commanding driving position" for better view of the road. In China, to keep prices low for the basic model, leather upholstery, infotainment system with touchscreen display, automatic air conditioning, and rear parking camera are not offered on it.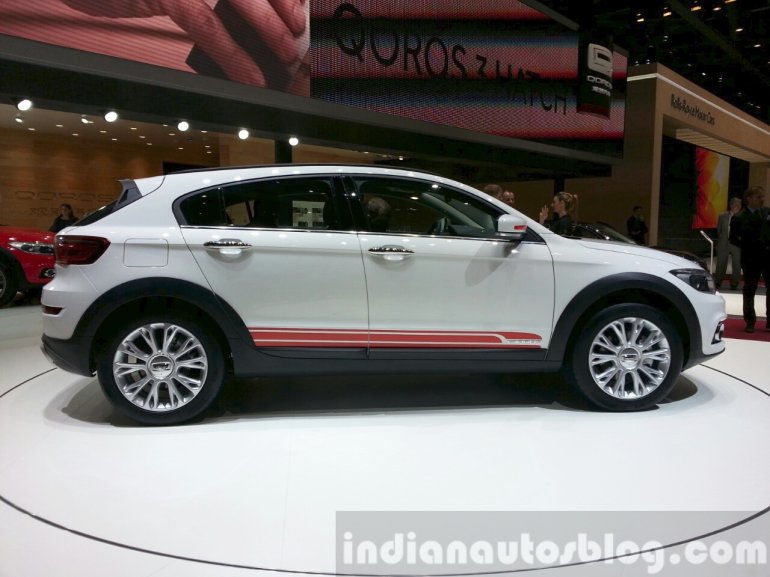 A 1.6-liter 4-cylinder turbo engine is available in two power outputs: 124 bhp and 154 bhp. Both engines are paired to either a 6-speed manual or a 6-speed dual clutch automatic (depending on the variant), and the drive is sent to the front wheels exclusively.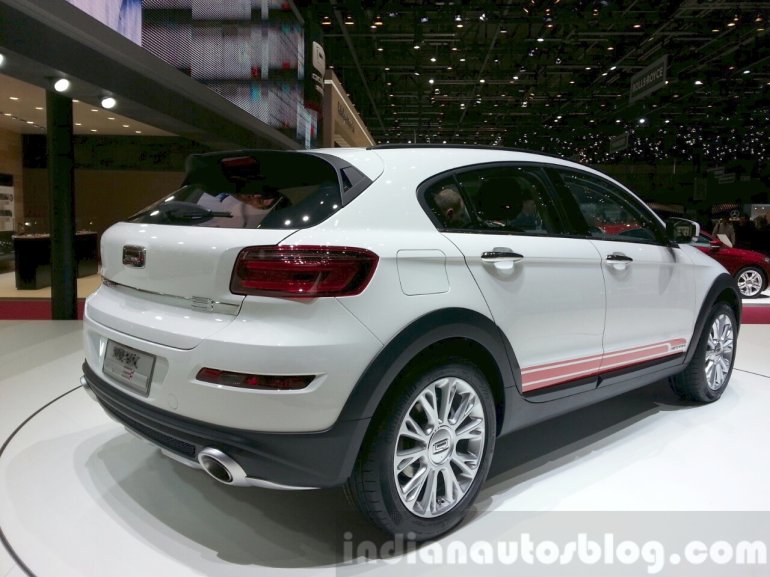 The Qoros 3 City in China starts at CNY 139,900 (INR 14.28 lakh) for the basic Active variant (manual transmission), going all the way up to CNY 179,900 (INR 18.36 lakh) for the top-spec Excite variant with the dual clutch transmission. Qoros is yet to announce the car's agenda for Europe.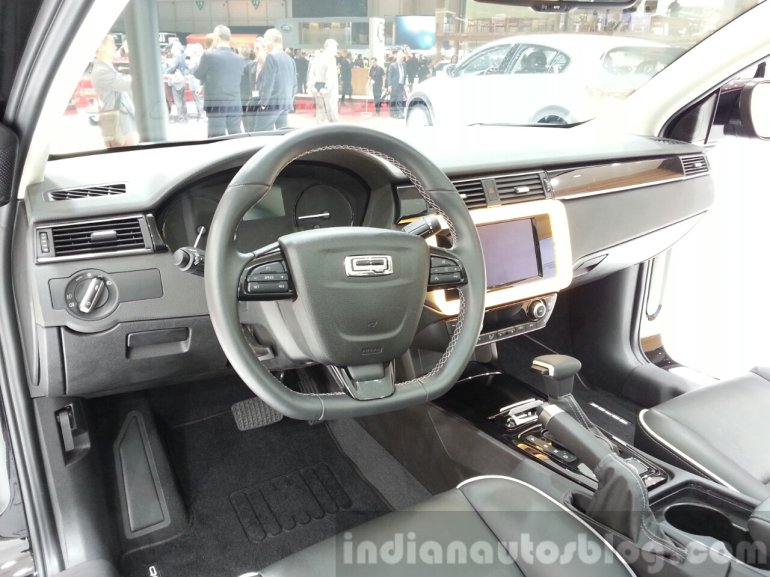 You can find additional info of the car in the press release below the gallery.
Qoros at Geneva Motor Show 2015 - Press Release
[Slideshare direct link]