Uses an electric powertrain.
Showcased at the 2015 Geneva Motor Show, the Italdesign Giugiaro GEA, an autonomous driving concept, emphasizes on rear passenger comfort and luxury. It has been designed keeping in mind businessmen and businesswomen of the future.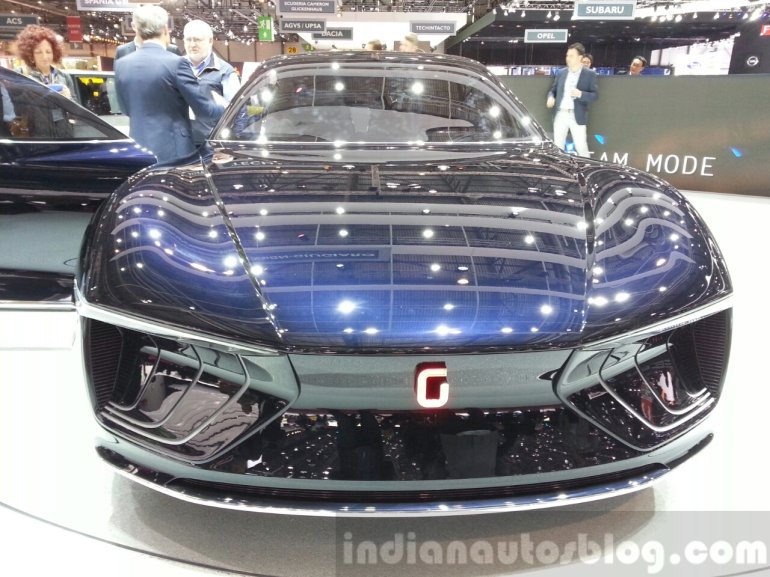 With a wheelbase of 3.33 meters, the GEA has a lot of space on offer. The absence of a B-pillar enables easy ingress and egress, while the doors can be operated wirelessly, and an LED arrangement could even project a virtual red carpet. The leather interior gets LED backlit door panels, and has fine diffused lighting running along the pillars and side rails.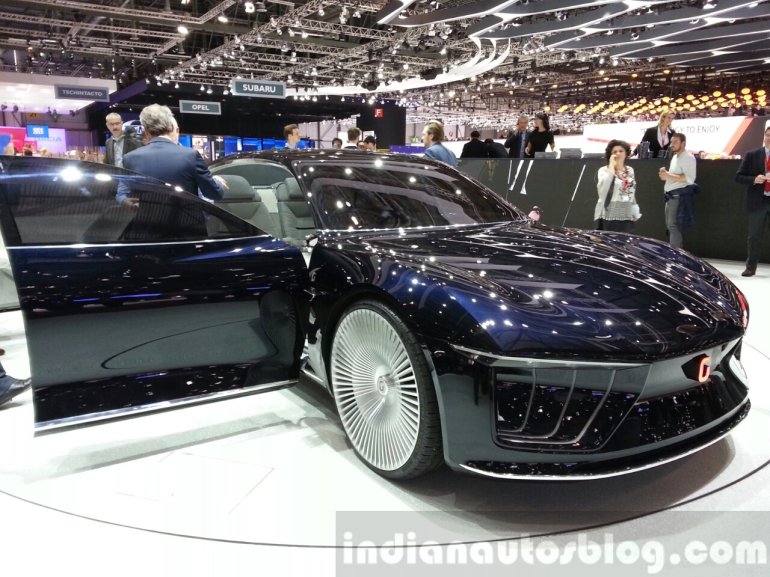 The dashboard gets a 3D holographic screen while a 12-inch display shows the driver telltale signs viz. speed, navigation, battery level, etc. Two 3.5-inch screens placed on the sides display feed from the side cameras.
A control stick replaces the steering wheel, while two fixed pads replace the conventional pedals. The car is controlled electronically, which means the systems take in the input from the driver, process it, and act accordingly on the steering, brake, etc.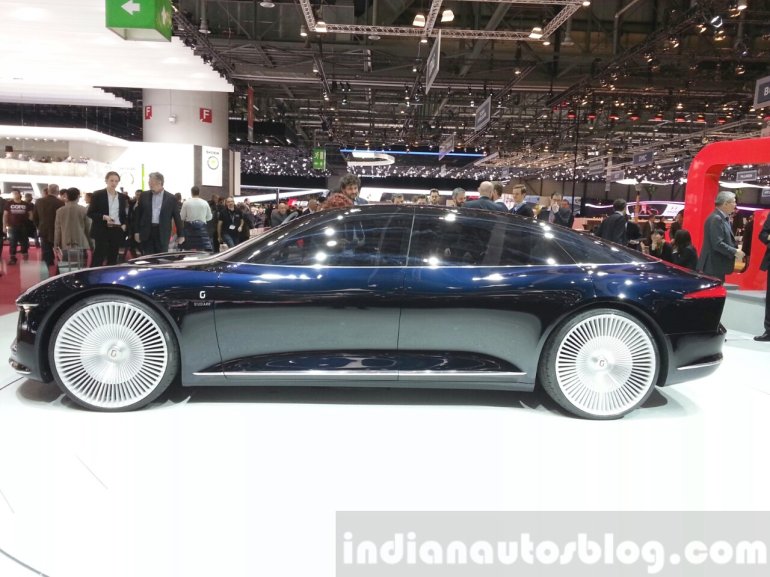 The car makes use of an LG G-Flex smartphone, which comes with an app that enables the user to choose one of the three modes, namely Business, Wellness, and Dream mode, and access other settings. The rear passengers get 19-inch transparent LED screens which can display content of their choice on the move, while the LED lighting in the door panels changes colours depending on the mode chosen by the passengers.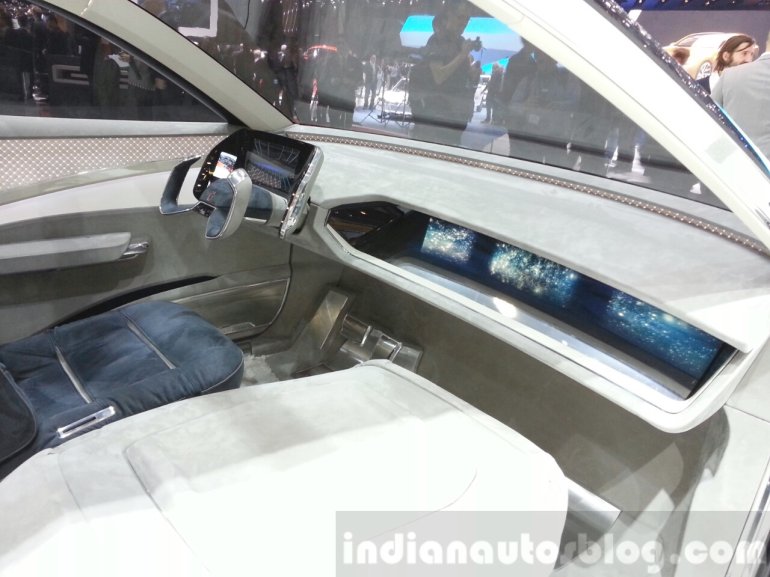 The GEA scores high on versatility, too: the front passenger seat can also be turned 180 degree, facing the rear passengers, or the seat back can also be folded down to make it a counter top.
In terms of dimensions, the GEA is 5.37 meters long, 1.98 meters wide, and 1.46 meters high. It sits on 26-inch 60-spoke wheels, has a chassis and body made of aluminium, carbon fibre, and magnesium, and weighs just over 2,000 kg.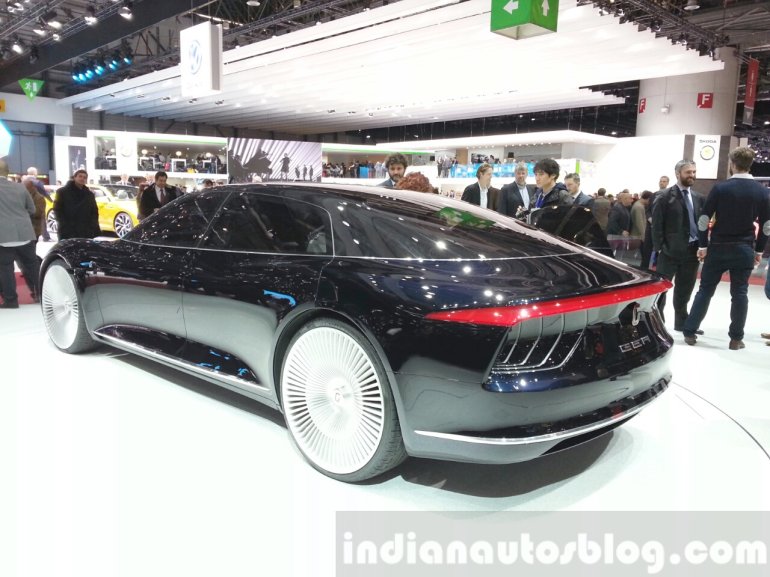 Powering the car is an electric powertrain which has four motors fitted on the differentials, together which develop 570 kW (764 hp) and enables a top speed of 250 km/h. The front and rear lighting system is based Audi laserlight and LED technology, says the company.
Italdesign Giugiaro GEA at the 2015 Geneva Motor Show - Press Release
[Can't see the document above? Head to Slideshare.]